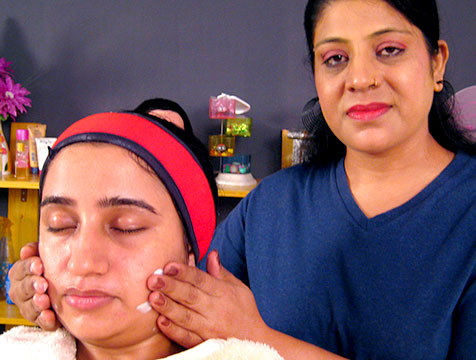 Get DIY steps for doing Face Clean Up At Home (फेस क्लीनअप करने के टिप्स) to pamper your beauty in no time same as professional makeup artist does.
Face clean up is a nice process of removing dead skin cells, oil, dirt and other pollutants on the surface of the facial skin. Regular clean up not only hydrates your skin but also gives a healthy glow by stimulating blood circulation. It will keep your skin free from sweat and reduces pigmentation and also removes blackheads, white heads and treats pimples problem.
Because of all these benefits, It is recommended to do face clean up twice in a month. Read on about the steps covered in face clean up and the complete method of doing the same :
1. Face Cleansing : To remove dust, dirt and dead skin from your face.
2. Toner : To maintain the pH balance.
3. Moisturizer : To treat the skin Dryness.
DIY Steps For Face Clean Up : Video
How To Do Face Clean Up At Home : Step By Step Method
Face Clean Up Step 1 – Cleansing
Face cleansing is a process of removing dust, dirt and dead skin from your face.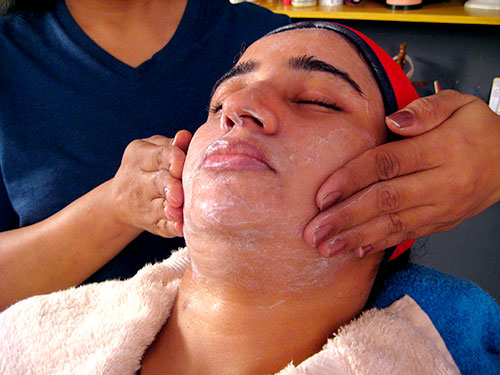 Take some amount of cleansing milk at your finger tips. Apply it in circular motion in upward direction all over the face.
Now clean it with moist cotton pads.
Cleansing helps to open the pores clogged up with dust and dirt which in turn provides ample amount of oxygen to your skin.
Cleansing is also used to remove previously applied makeup.
Your face looks fresh and attractive because of cleansing.
Face Clean Up Step 2 – Toning
Toning helps to remove any residual dirt on the face. It also helps in restoring the natural pH level of the skin.
Rose water is a best natural toner.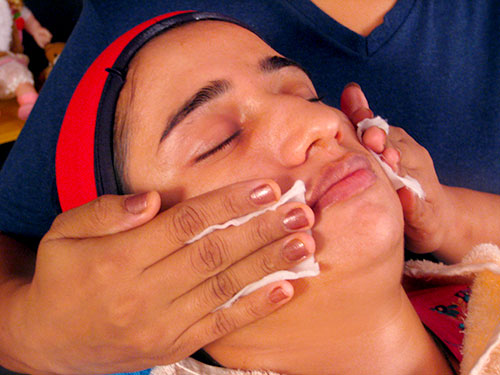 Apply it by dabbing with cotton all over your face except the eyes and lips.
Leave it for 5 minutes and then go ahead for third step.
Face Clean Up Step 3 – Moisturizing
Moisturizing helps in restoring the natural moisture to your face and making it more soft, supple and glowing.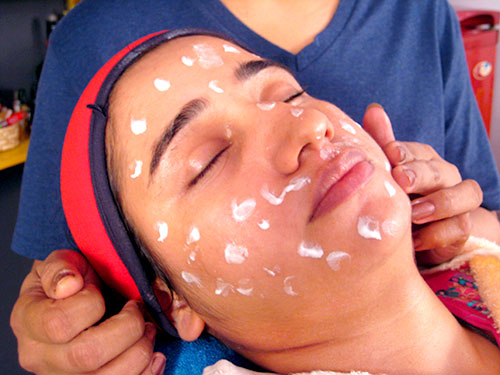 Apply the moisturizer on your face in a circular motion with upward strokes.
Do not over moisturize as it may clog your pores and give way to black heads and pimples.
Difference between face clean up and facials :
The basic difference between a facial and a clean up is the duration of massage or in other words we can say clean up is a substitute for facial specially when you do not have enough time in your hands. Another thingh is, facial is very good for mature skin but face clean up is suitable for woman of every age and even teenagers can get the face clean up.
Stay in the comfort of your home and get a face clean up for yourself like a pro!
Other DIY Posts :
---
---
Write me your feedback and queries about beauty tips and general health in the comment area below.