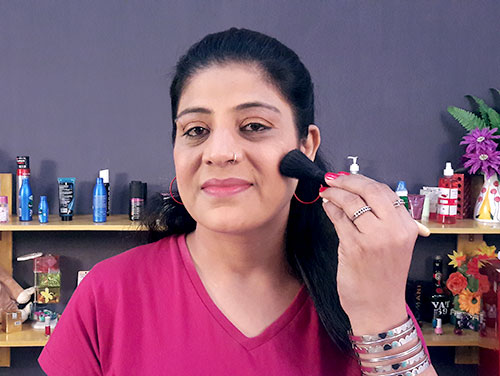 Learning how to do day makeup (दिन के समय में मेकअप करने के टिप्स) is very important as you need the right beauty look to complement your clothes and accessories specially in day timings or occasions. This step-by-step DIY guide will help you to get the perfect day makeup tips so that layering on a look is easy and fuss free.
The basic products you need to get the perfect day makeup are:
 Face Fash
 Moisturizer
 Lip Bam
 Concealer
 Lacto Calamine
 Loose Powder
 Eye shadow and Kajal
 Lipstick and
 Light Blusher
 And different makeup brushes as per the products.
 Face Sponge
You can purchase all cosmetic products from http://amzn.to/2ee0CTd
With these makeup products and our guide below, you can easily get flawless face in 20 minutes!
How To Do Day Makeup Video:
How To Do Day Makeup – Step By Step Guide:
Start with cleaning your face with the help of face wash and then apply moisturizer to keep your skin moist.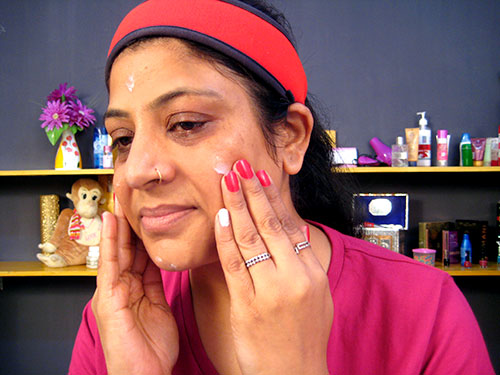 Apply lip balm on your lips and leave for 5 minutes. It will keep your lips moist as well as help to apply lipstick.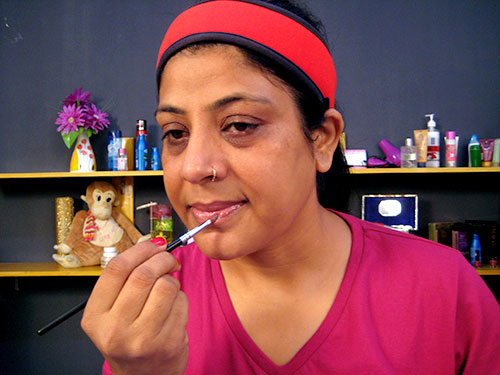 Makeup starts with hiding blemishes, dark spots and dark circles under eyes.
Apply concealer to cover all the dark spots.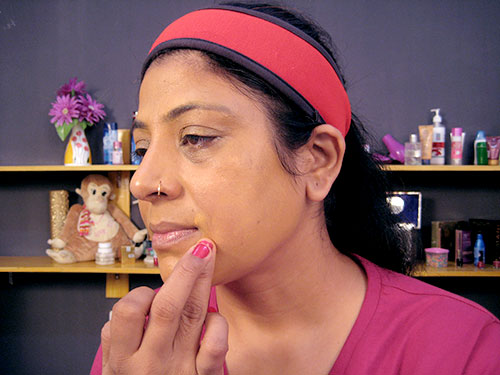 Select lacto calamine as per your skin type and take a small amount of it on mixing plate.
Mark dots of lacto calamine on your entire face and neck.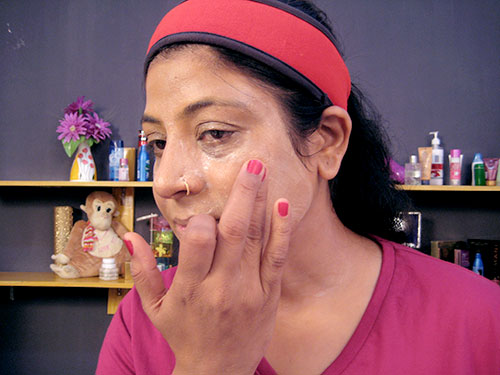 Blend it with your fingers and dab with a wet sponge. It will even up the tone of entire face.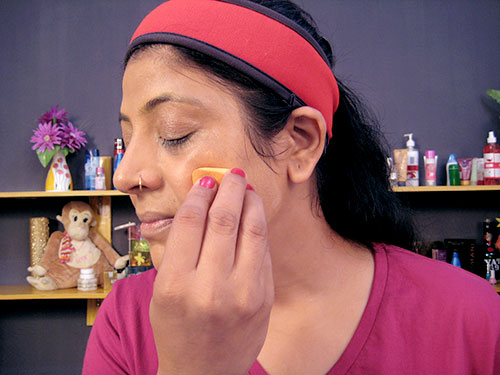 Select a loose powder one shade lighter than your skin tone. Dab it over your face and neck to lock lacto calamine.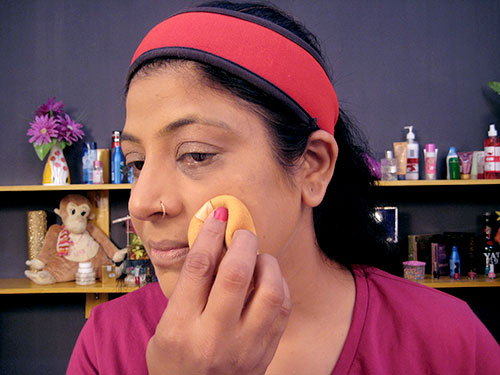 Now wear eye makeup.
Apply loose powder under your eyes. If any cosmetic will spill under eye during applying on eye, it becomes easy to clean because of a layer of loose powder.
Now apply eye shadow of light color and blend it properly.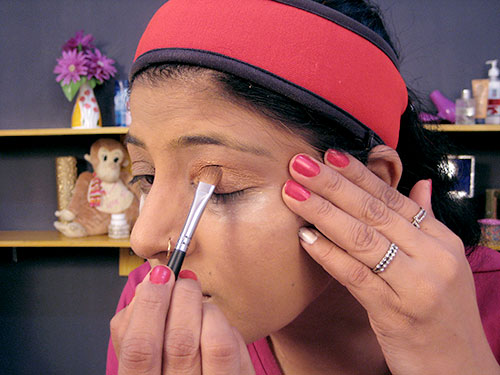 Highlight your eyebrow with white or off-white color.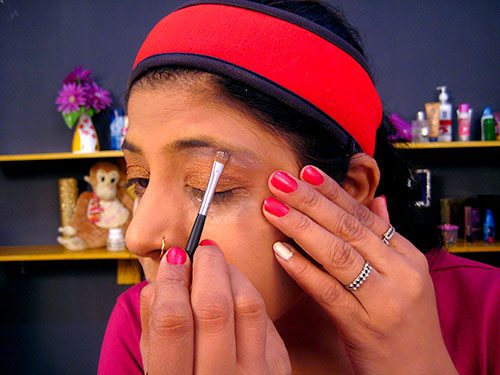 Then apply kajal and seal it with black eye shadow.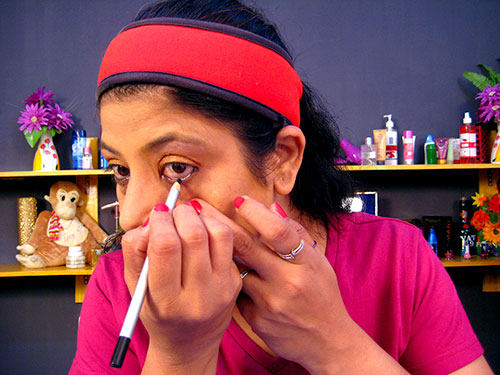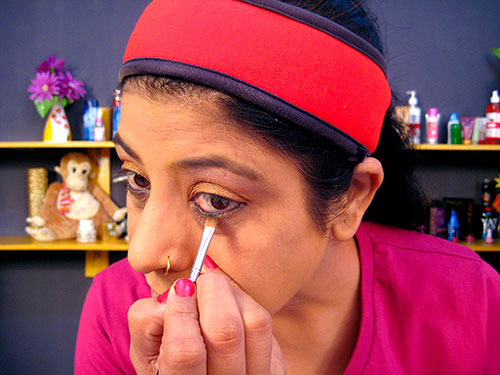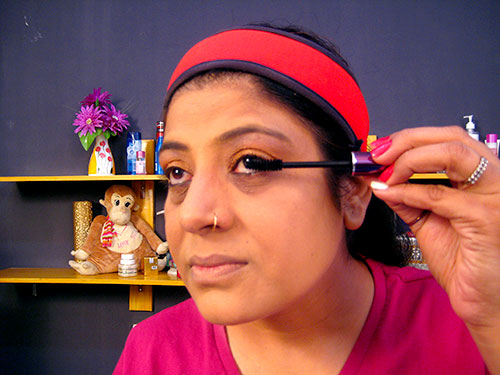 Apply light pink or light brown lipstick on your lips.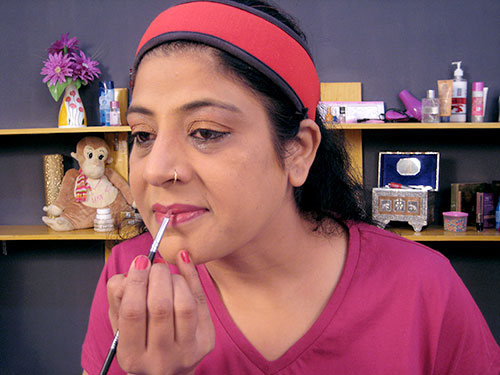 Finally define your cheek bones with light blusher at the end.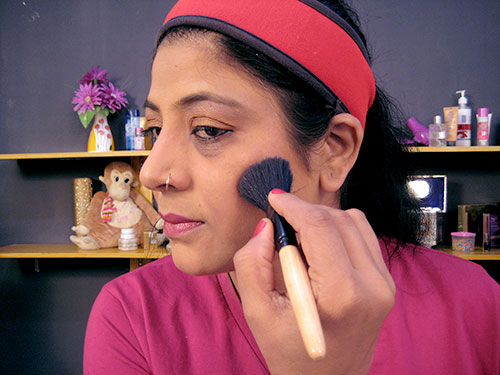 Hope you learnt how to do day makeup. So get ready to flaunt your face confidently in day parties or outings. Keep reading my makeup tips and beauty tips blogs to get new and more stuff!
Till then, good day.
Other DIY Posts :
---
---
Write me your feedback and queries about general health and beauty tips in the comment area below.