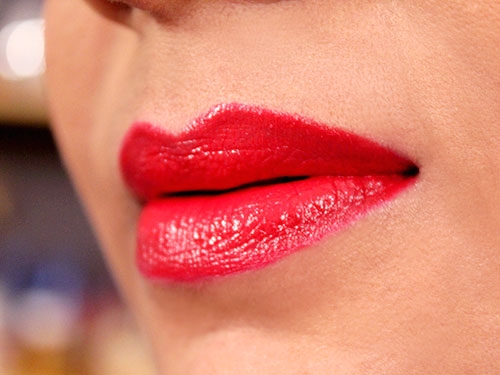 "How to apply lipstick (लिपस्टिक कैसे लगायें?)  like a professional makeup artist", is if your query, then you are at right place.
You will see very easy makeup tips in this post for:
1. Applying lipstick perfectly like a pro makeup artist
2. How to make lipstick stay longer, and
3. How to remove lipstick properly.
Glorious lips exudes a sense of power and sexiness at the same time and will always be in vogue but there is an art to achieve the same.
The key is making sure you apply your lipstick in the right order as lipstick enhances the beauty of your lips and gives your makeup the finishing touch.
Get secrets on how to apply lipstick perfectly, so as to avoid dull, matte looking lips, regardless of the size and shape of your lips!
In addition, correctly applied lipstick is more likely to last for many hours so you don't have to keep reapplying it.
Apart from the lipstick of your favorite shade, you need some cosmetic tools and products to learn how to apply lipstick :
1. Lips Scrub
2. Towel
3. Lip Primer or Lip Balm
4. Tissue Paper
5. Foundation
6. Loose Powder and a piece of Sponge
7. Lip Pencil in matching colour of your lipstick
8. Lipstick
9. Application Brush
To Remove Lipstick You Need :
1. Cleansing Milk
Watch Video for How To Apply Lipstick:
Step By Step Guidance on How To Apply Lipstick:
Lipstick application process always starts with removing dead skin from your lips. Scrub your lips to remove dead skin and wipe it with a damp towel.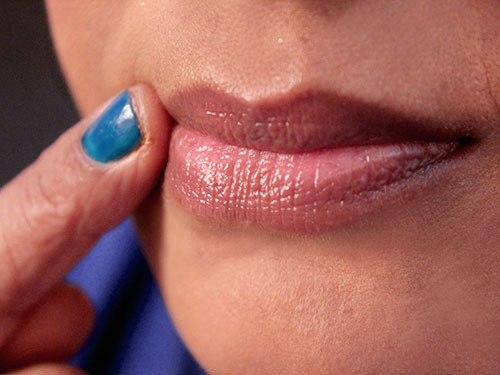 Then apply lip primer or lip balm to make your lips soft and rest for 5 minutes.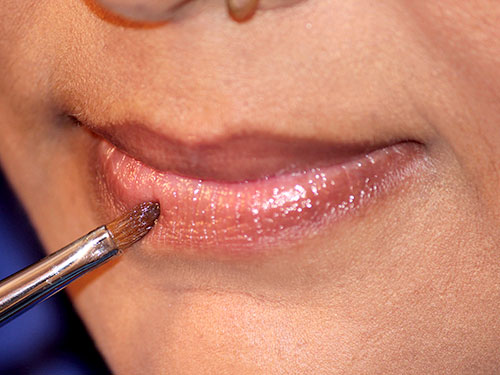 Now clean extra lip balm with the help of a tissue paper.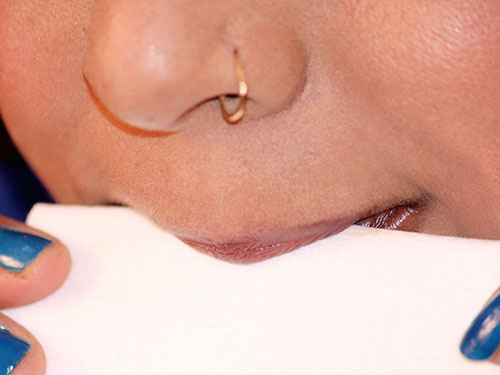 Apply foundation of the shade that matches your lips color. It will even out your lips as well as emerge contour of lips.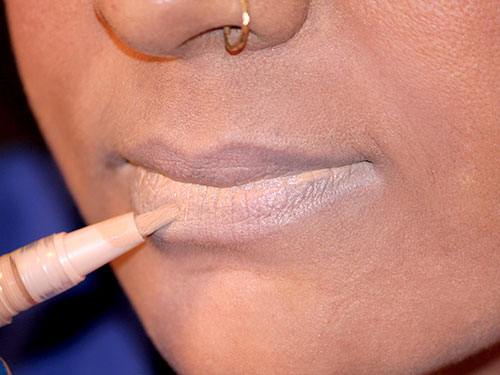 Now apply loose powder to seal the foundation. This will make your lip color stay longer.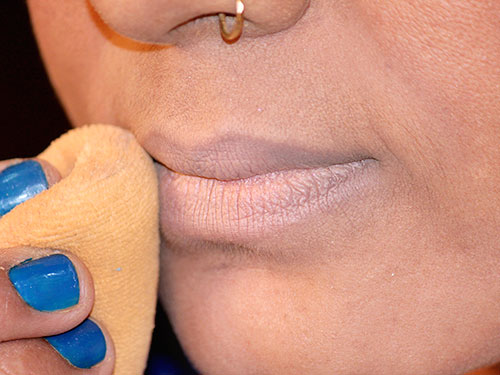 Use a lip pencil of the color matches or complements your lipstick color. Draw a line along the outline of your lips.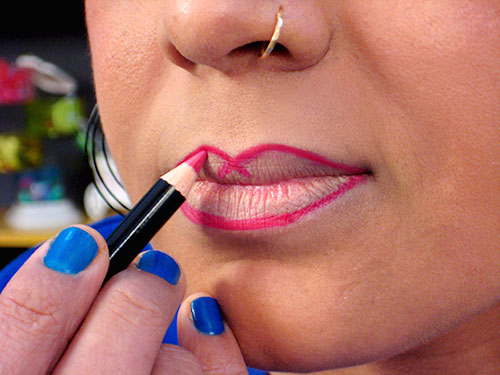 Once you have done then fill the entire lip area with the same pencil. It will hold the color of your lipstick intact.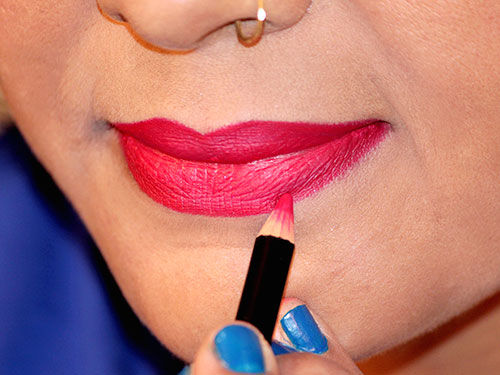 Now take a lip brush and load it with lipstick of your choice. Apply lipstick on entire lip area with the help of this brush. For best results, you can start with center of your lips and move to corners.
Make a fine line to shape and define your lips perfectly.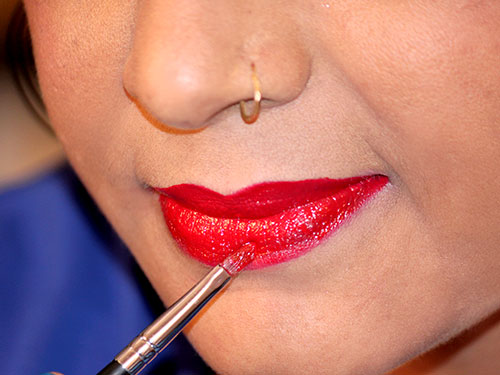 If a bit of lipstick smears during application, you can use foundation to correct it.
Later on, when you want to clean your lips, massage your lips with cleansing milk and clean your lips as shown in video.
With the above shared tips you can easily master on how to apply lipstick perfectly and you can give the perfect shape to your lips. Get ready to upload a pout selfie and share your experiance with me!
Other DIY Posts :
---
---
Write me your feedback and queries about general health and beauty tips in the comment area below.