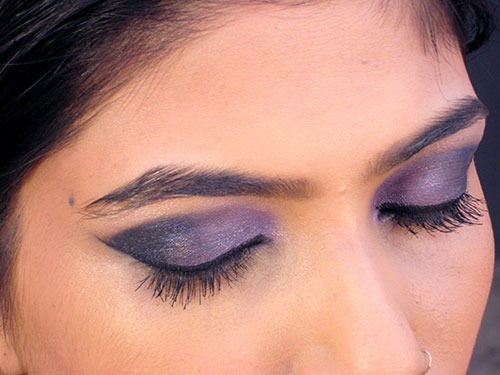 Every female loves eye makeup especially smoky eye makeup as it adds glamour look into their beauty. Smoky eye makeup can stuck anyone because of its uniqueness. It goes well for night parties or any other your special moments.
The smoky eye makeup is timelessly sexy but many of us face this issue that how to do a perfect smoky eye makeup (स्मोकी आई मेकअप कैसे करें) at home. Thus, we run to the beauty parlor and spent lot of money and time for the same. But cuties no need to spent lot of money to get this simple but attractive eye makeup because I am sharing the detailed DIY method of doing smoky eye makeup at home.
This somky eye makeup looks absolutly classy and takes only few minutes to be done. You only needs to follow the described steps to get ravishing smoky eyes. Get ready to pop up your eyes and look stunning in parties and night outs.
Read ahead with the step by step procedure of doing smoky eye makeup. Refer the makeup video for perfact implementation.
Following Cosmetics are needed to do smoky eye makeup:
1. Concealer
2. Foundation or base (as per your skin color)
3. Loose powder
4. Golden white highlighter
5. Eye shadow (purple and black)
6. Eye liner
7. Kajal
8. Mascara
How To Do Smoky Eye Makeup : Video
How To Do Smoky Eye Makeup : Step By Step
Start with applying concealer on eye lids and under eye area. Concealer helps to hide dark circles and dark spots.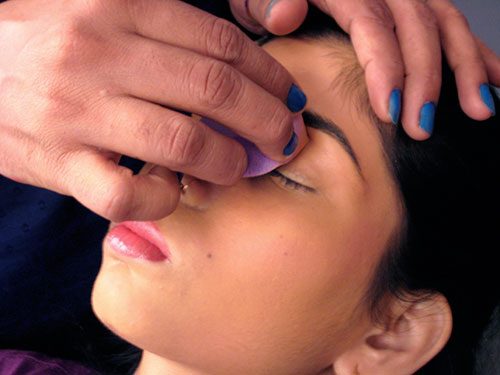 Now select a foundation or base as per your skin color. Apply it on your eyes and blend it properly.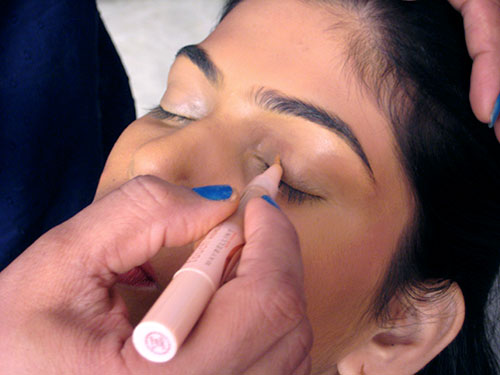 Then apply loose powder. It will reduce sweating and hence your eye makeup will not smear.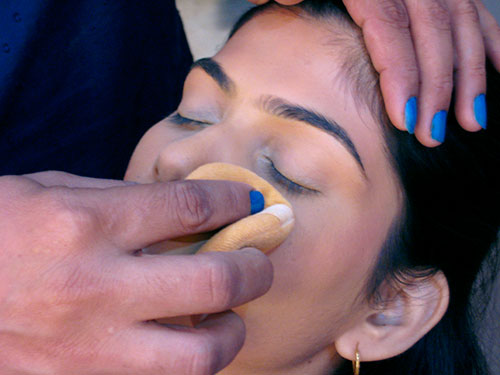 Now apply golden white highlighter at brow bone area to highlight your eyebrows.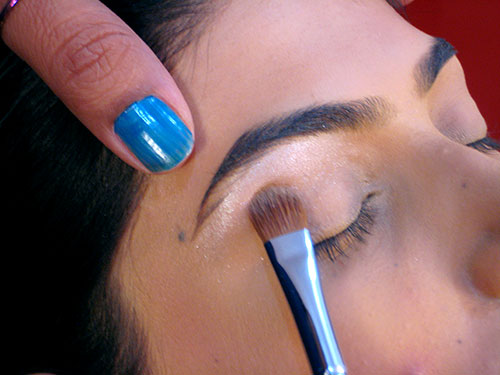 Draw a line with the help of purple eye shadow from the crease line of your eye to the end of the eyebrow.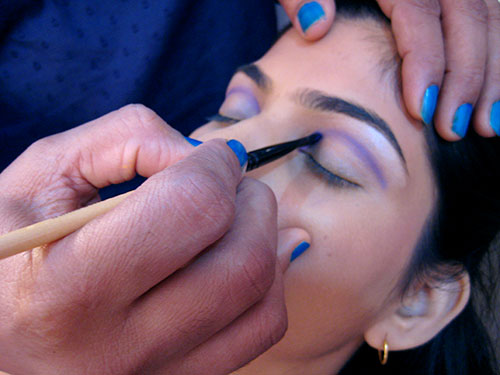 You have to wear your eye makeup within the marked area, so the line you have drawn will help you as a guide.
Now apply same eye shadow on your entire eye within the marked area and blend it perfectly.
Draw a "V" shape with the help of black eye shadow or gel liner at the end of the eye and then blend it towards inside.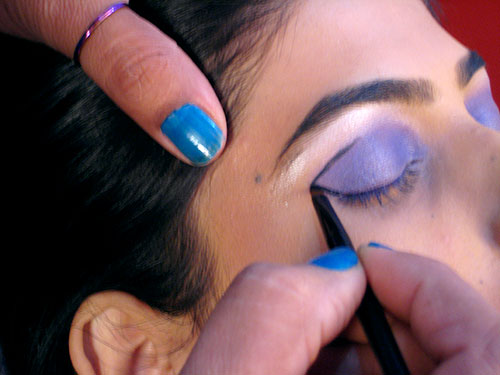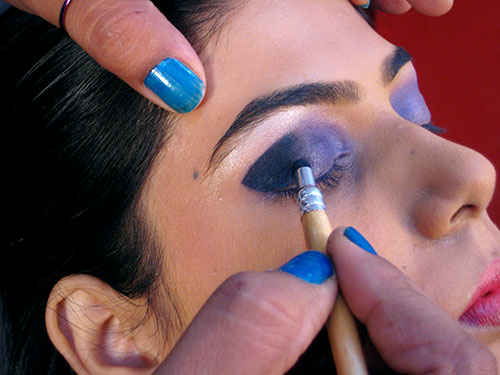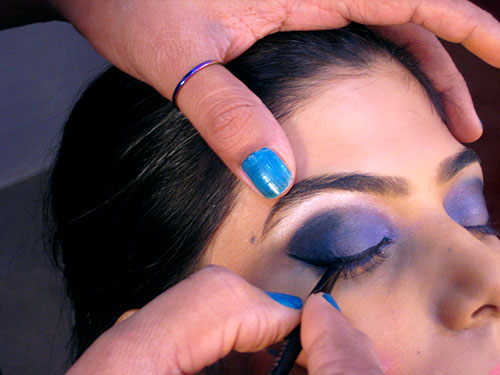 Now apply kajal and seal it with black eye shadow.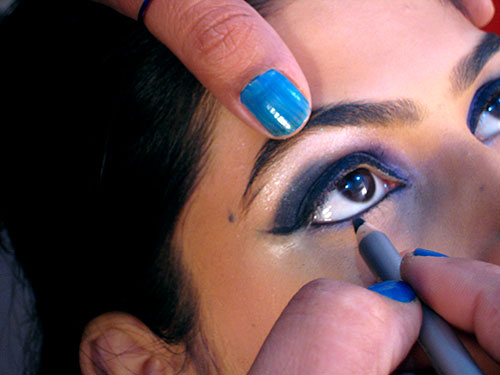 Finally apply mascara on your eye lashes. It will highlight your eye makeup.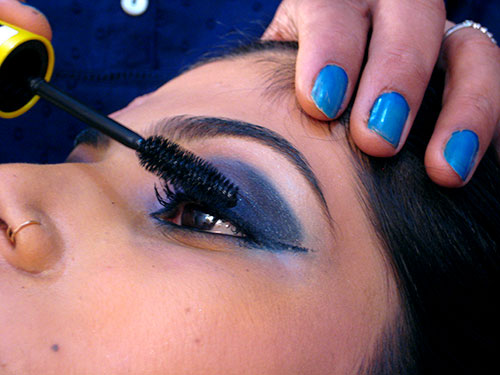 So friends this is all about SMOKY Eye Makeup. Cheers parties with fire!
Other DIY Posts :
---
---
Write me your feedback and queries about beauty tips in the comment area below.