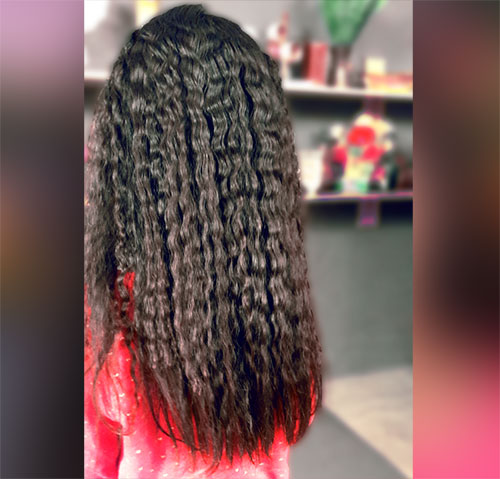 Hi buddies! Today' I am sharing a natural technique to do hair crimping at home (बालों की क्रिम्पिंग करने की विधि) without any curling iron involved. Nothing special, nothing complicated! It can be done by following my easy peasy lemon squeeze steps with just the things you have at home!
Crimps look good on any girl/woman with shoulder-length to long hair. But with heat treatments like hot rollers, dryers and curlers, there is always a fear of facing negative consequences like hair fall or hair drying.
Natural ways to obtain crimp or curls will keep your hair the way it is! You can easily get done hair crimping by braiding all of your hair into tiny braids and leave them for 4 to 5 hours or leave your braids overnight, undo them in morning, style your hair and voila!
So give your hair a break and try this superb hairstyle right away! Read ahead the hair crimping steps below with video.
Natural Trick To Do Hair Crimping : Video
Natural Trick To Do Hair Crimping – We need :
Natural Trick To Do Hair Crimping – Steps
Comb hair thoroughly to start crimping.
Then divide hair and make two partitions.
Take a small section of hair, make interlaced strands and simple braid and fasten with elastic bands.
Make many braids of all hairs in the same manner by taking small sections.
Leave these braids fastened with elastic bands for 5 hours.
Open the braids after 5 hours and spread hairs gently with the hands and fingers.
Smile and flaunt your crimping hairstyle to your family and friends. Hope the shared steps will help you to do hair crimping at home!
Other DIY Posts :
---
---
Write me your feedback and queries about general health and beauty tips in the comment area below.