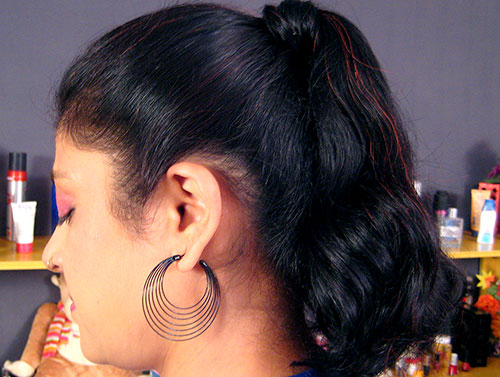 High ponytail always in trends because of its classy looks. Follow an easy method to make high ponytail hairstyle (हाई पोनिटेल हेयर स्टाइल) as described in the post below. This is one of the finest ponytail hairstyles which gives you a sexy look, simultaneously makes you comfortable and hassle-free!
The basic hair styling tools are needed to make high ponytail :
1. Comb
2. Brush
3. 1 Elastic Band
4. Hair Spray
5. Bobby Pin
How To Make High Ponytail Hairstyle : Video
How To Make High Ponytail Hairstyle : Steps
If your hair are freshly washed and smooth, then you need to give some texture to your hair.
Using hair spray is best way for it. Hair spray will also help to let your ponytail stay in place for long time.
Now pull your hair up towards the crown area of your head.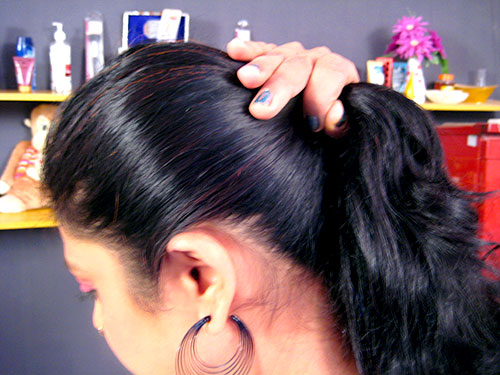 Be sure to just not pull your hair back, but pull your hair as high towards your crown as possible.
Hold your ponytail with one hand and brush your hairs to give smooth look.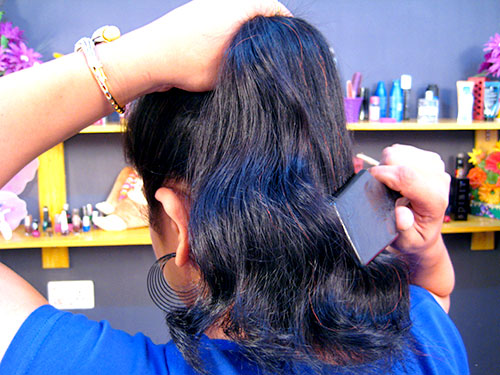 Now fix it with an elastic band.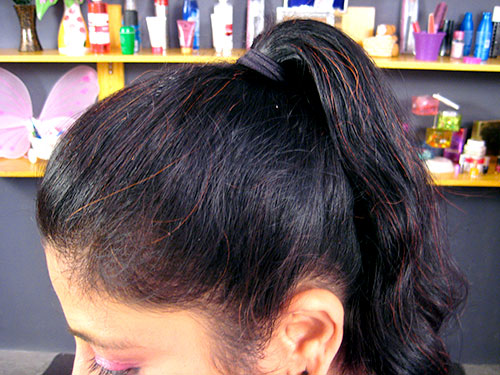 Now take a small section of hair from the upper side and wrap it around the elastic band. Secure it with a bobby pin. It will give you a stylish look.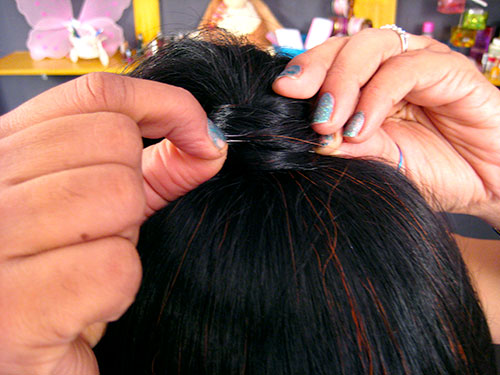 Finally tease your ponytail with a fine-tooth comb by gently combing in upward direction. It will give your ponytail a fluffy look.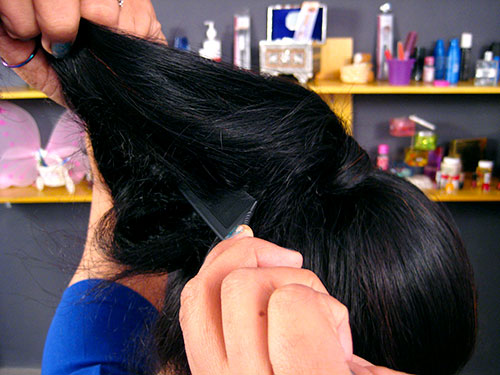 Check the outer layer of your ponytail. If you find flyaway hairs at outer layer, then you can use a small amount of hair spray and can brush down the outer layer of the ponytail.
This way, you will get a nice high ponytail.
High ponytail not only goes well with just about any hair color or outfit, but it also gives you more time to spend on other things. Additionally, pulling your hair back often allows you to get away with not washing it, which can preserve your hair color if you have color-treated hair. Try it and update a new selfie with high ponytail!
Related Posts :
---
---
Write me your feedback and queries about beauty tips and general health in the comment area below.