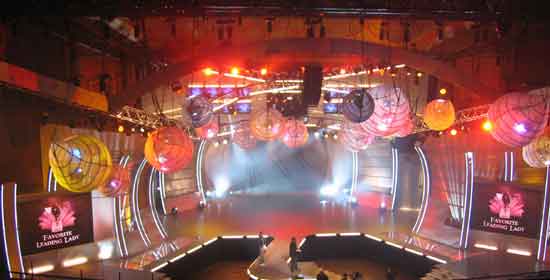 Event management is basically planning and organizing the occasions (called events) in unique manner. These events generally categorize as personal events, social events and corporate events.
Personal events may include wedding, celebration of marriage anniversary, birthday party, retirement party, inauguration of house etc. Whereas, social events may include festivals, fairs etc. and corporate events may include conferences, brand promotion, product launch, sports management, entertainment events, fashion shows, film and movie awards etc.
The events to manage could be of national or international level also. It simply means that the event to be manage could be of any size, i.e. small personal event in which the participants could be only few dozens or international event in which countless participants could be there.
In present scenario, the events are arranged for an extravaganza. It involves lot of planning, processes and operations, i.e. decoration, catering, hospitality, aestheticism, communication and feedback which results in turns of lot of stress and lot of management.
To make such extravagant events successful and memorable, the most important skill required in the hosts of the event is perfection of each and every nook and corner of the event. Practically every host of every event does not have all these skills or knowledge of all these fields, as well as hosts are generally busy with guests and with the event itself due to which hosts are generally not able to take care and manage all the parts of an extravagant event. This is the reason that the hosts look for event management professionals to manage their event from planning to execution.
Duties and responsibilities of Event Management Professionals
If you want to make your career in event management, it is important for you to know the duties and responsibilities of event management professionals.
An event management professional is responsible for almost every aspect of an event, from planning an event to the execution of the event. An event management professional has to take care many operations and processes to organize an event and make it successful which generally include:
Planning the event
Venue selection for the event
Logistics
Design
Decoration
Negotiation
Media planning
Budgeting for the event
Marketing the event
Ticket sales
Customer service
Managing people
Catering
Hospitality
Time management
Problem solving
Event Planning
Role of event manager starts with planning the event. Event manager has to sit with client to plan the event, in which an event manager comes to know the purpose of the event, type of event, number of attendees, facilities required for the event and the timeline of the event.
Budgeting
Budgeting immediately comes after the planning of event. Every client has his own budget for the event. An event manager has to plan and organize the event within the budget. Every activity after planning the event will depend on client's budget, whether it is venue, food, decoration and gifts or any other part of the event.
Venue Selection for the event
Once the purpose of event, number of attendees, required facilities and timeline of the event decided, then the venue selection and venue booking comes in the focus. Every venue is not suitable for all kinds of events. Venue selection depends on purpose of event or type of event (i.e. venue for wedding could not same as for the venue of brand promotion or product launch), number of attendees and many other criteria. Good venue selection makes a deep impact on event.
Logistics
Administering the logistics for an event means planning, booking, outsourcing and monitoring many parts of the event with the help of team. Decoration, kind of furniture required, number of general furniture items (i.e. chairs for attendees), number of special furniture items (i.e. podium for speaker), water, electricity, sound, light, photography and video, menu planning, catering services, lodging and transportation of special guests or chief guests of the event, selection and packaging of return gifts (in many events) and many other activities are included in administering the logistics for an event.
Advertising and Media Planning
Advertising and media planning are required for many social events (i.e. musical night of renowned singer) and corporate events (i.e. product launch). For many other events, ticket selling is also required (i.e. sports events, movie premiers). An event manager has to plan and execute all these activities also.
Skills required for Event Management
Many skills are required in an individual to build up a career in the field of event management.
Communication Skills (Verbal and Written both). Knowledge of at least one regional language and one international language will give an advantage.
Budget Management
Time management
Basic knowledge of computers
Negotiation skills
Multi Tasking
Team management
Project management
Public relations
Marketing skills
Stress handling skills
Event Management Courses
There are many courses available to sharpen your event management skills, i.e.
Diploma course of event management
Bachelor's degree in event management
Masters degree in event management
MBA in event management
Few Examples of Event Management Jobs
Job Postings at theguardian.com
Job Postings at careerbuilder.com
Job Postings at indeed.co.uk
Salary Package in Event Management
According  to BLS (Bureau of Labor Statistics), the average salary of an event management professional as per May 2012 was between $30,000 and $90,000 per annum depends on the education, skills, experience and geographic location.
Write us your queries, comments and experiences of career in event management.
Author: Sameer Goyal