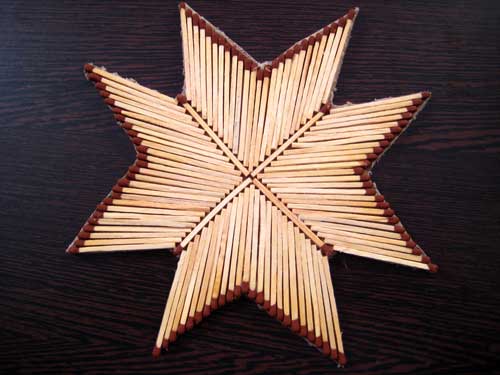 Matchstick craft ideas for kids can help to develop their imagination. They can learn to make various patterns from these matchstick craft ideas.
In one of my previous posts, I told you to use ice cream sticks for kids craft and I made a beautiful photo frame from the ice cream sticks. Today, I'm telling you how to make a beautiful star shape pattern from matchsticks.
Once you learn it, you can make different patterns from matchsticks. You can teach these creative matchstick craft ideas to your kids and then let them create their own patterns, shapes and figures. It will develop their imagination and creativity.
Let us see step-by-step, how to make matchstick star which you can decorate on your kids wall.
Matchstick Craft : Material Required
Cardboard Sheet – 1 no.
Matchsticks
Glue
Matchstick Craft Video
Watch following video to learn all the steps to make star shape pattern from matchsticks.
Matchstick Craft : Step by Step Instructions
1. Take a cardboard sheet.
2. Paste 4 matchsticks on it to make the sign of cross.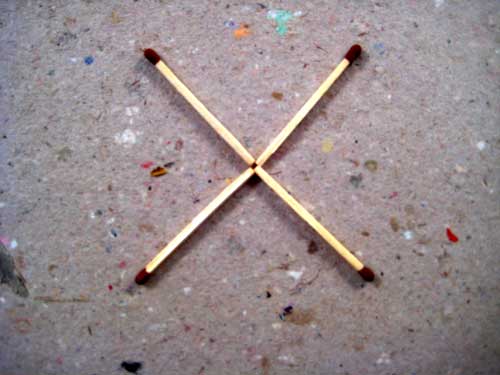 3. Now, paste 1 matchstick in horizontal position at the center of the cross.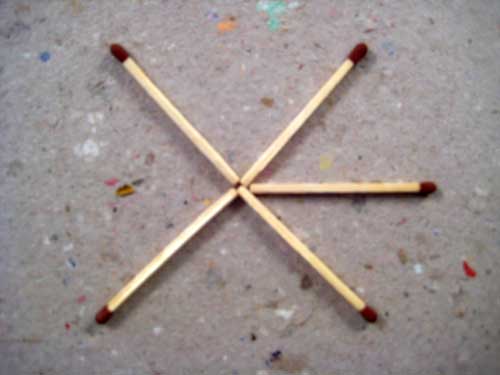 4. Paste other matchsticks parallel to this horizontal stick. Take care that the bottom end of all of the sticks should touch the slanted match stick of cross sign.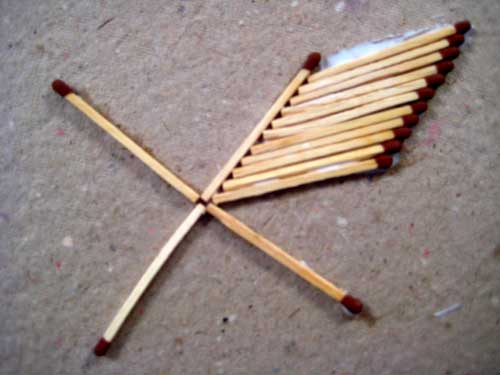 5. Fill your entire pattern with match sticks in the same way.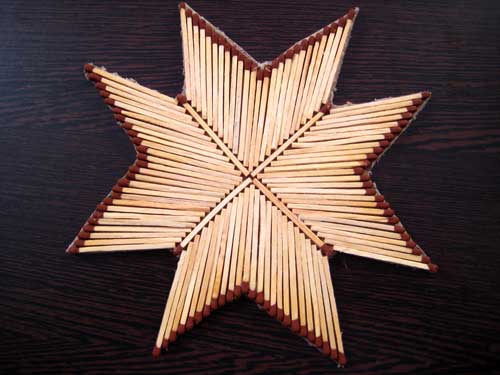 6. Cut the remaining cardboard from all the sides.
7. Your beautiful matchstick art piece is ready.
8. If you want to hang it on your wall, you can paste a thick thread at the back of it.
You can make many beautiful patterns and figures from matchsticks on the basis of same concept.
---
---
Try this beautiful matchstick craft and write me your feedback in comment area below.