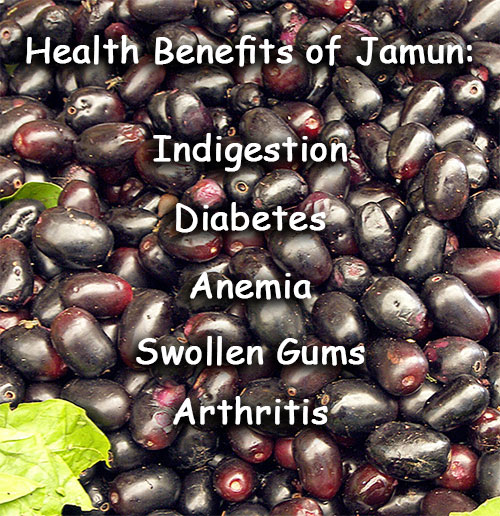 Friends! This post is about the famous seasonal fruit Jamun benefits (जामुन के लाभ). Jamun fruit which is also know as jambul, jambolan, jambas, malabar plum, rajaman, neredu, kala jamun, naval, jamali, java plum and etc in other regions of the world.
Jamun becomes available during the end of  summer and starting of rainy season. All parts of Jamun tree including stem, leaves, fruit are very much beneficial for our health. Therefore it is a boon of nature for us. Read on the nutritional chart and the associated health benefits of Jamun.
Nutrients in Jamun (per 100 gm) :
Energy :251 KJ (60 Kcal)
Protein : 0.995 gm
Dietary Fiber : 0.6 gm
Vitamin C : 11.85 mg
Iron : 1.41 mg
Calcium : 11.65 mg
Magnesium : 35 mg
Potassium : 55 mg
Water : 84.75 mg
Source : Wikipedia
Jamun fruit possesses antibiotic properties and hence, it is used by Ayurvedic, Unani and other alternative healing systems to cure various ailments. It is worth to consider including this fruit as a part of your diet.
Jamun Benefits For Health – Video
Jamun Benefits For Health – 1 For Indigestion
Jamun is very good natural herb to cure  indigestion.
Add 1/4tsp Epsom salt to 100 gm ripe Jamun fruits and mix it well.
Eat it daily once a day 10 minutes after taking lunch.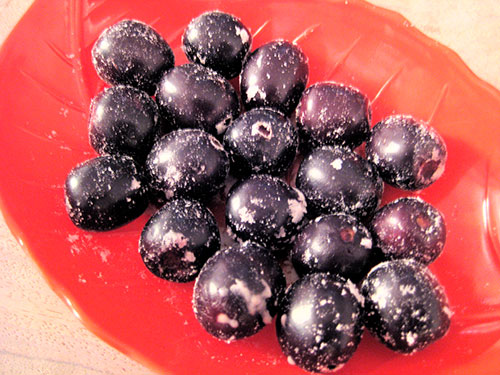 It improves digestion process of body and cures indigestion quickly within few days.
Jamun Benefits For Health – 2 For Diabeties
Jamun is considered as one of the most beneficial natural medicines for diabetes.
Grind the peeled and sun dried jamun seeds in a grinder.
Jamun seeds powder will get prepared this way.
Take its 1 tsp with  water daily thrice a day.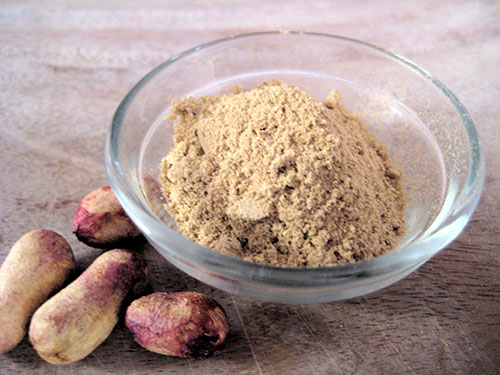 Take it regularly for long time. It controls blood sugar level and gives great benefit in diabetes.
Jamun Benefits For Health – 3 For Anemia
Jamun is rich source of Iron, therefore it cures anemia rapidly. Take out its juice to cure anemia.
Soak 150 gm Jamun in 150 ml water for 2-3 hours.
Now mash these Jamun fruits in this water and remove seeds. Then sieve this water. A healthy jamun juice is ready to drink.
Take 100 ml of this juice and add 1 tsp honey to it and mix it well.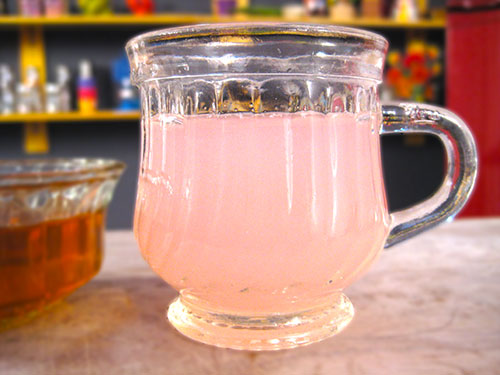 Drink it daily once a day after 1 hour of lunch. It cures anemia rapidly.
Jamun Benefits For Health – 4 For Swollen Gums
Vinegar of Jamun is also very good for health. It can be used for  swollen gums.
Add 1/4 tsp vinegar of Jamun to 200 ml water and mix it well.
Do gargle with this Jamun vinegar.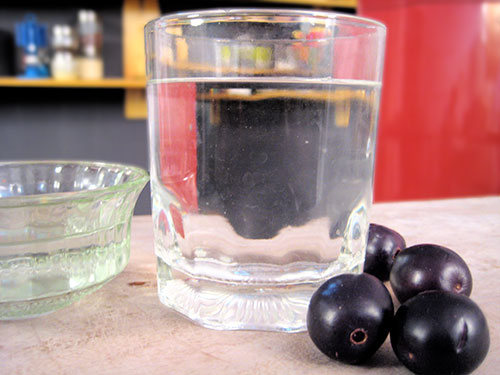 Doing it 2-3 times a day cures swollen gums very quickly.
Jamun Benefits For Health – 5 For Arthritis
Jamun stem bark is a very good for  arthritis.
Grind Jamun stem bark pieces in a grinder with little amount of water.A lotion will get ready for use.
Apply this lotion over affected joints. Leave it for 5 to 6 hours and then wash it with water.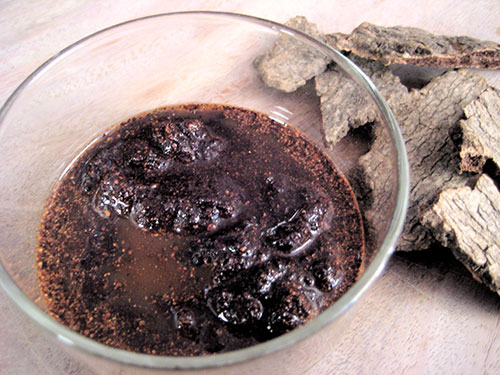 Doing it daily gives great benefit in Arthritis quickly.
Not only in medication, Jamun is processed to make products like of jams, jellies, squash, vinegars, etc. Ripe jamun fruit is fermented to make wine.
In order to get full benefits of Jamun we must remember the following precautions when using it :
According to Ayurveda, never eat Jamun on an empty stomach. If it is consumed on empty stomach then it disturbs the digestive system. So it is harmful for digestion system in that case.
Jamun and milk must not be mixed and consumed with each other. It produces toxins in body.
Jamun should be consumed in limited quantity per day. Eating approximately 150 gm Jamun is good and sufficient for body.
So those were some health benefits of Jamun . Hope these simple and easy tips will help you a lot.
Related Links :
---
Subscribe Me to know more Home Remedies and Health Benefits at ekunji.com.
Subscribe Sachin Goyal at Youtube channel for more home remedies.
Join Sachin Goyal at Facebook
Join Sachin Goyal at Google+
---