Can your cakes delight people with exclusive designs and exotic flavors? Can you make the kid's birthday party unique with your designer cartoon cakes?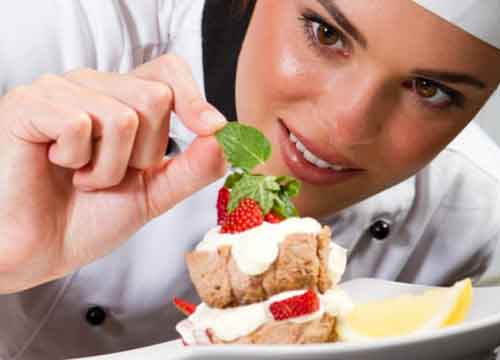 Can you prepare awesome cakes for wedding couples to make their wedding anniversary very special? If yes, you can shape your career in pastry chef job amazingly.
What is a pastry chef
Pastry chef is a professionally trained chef who have magic in his (or her) hands, creative ideas in mind and sense of flavors to sensualize the palate of valuable customers with his awesome cakes, pastries, doughnuts, pies, flavored breads, muffins, cookies, variety of rolls, and other baked goods.
Pastry chef job description
With the emerging trend of theme parties, customers demand the bakery products unique in designs and flavors. Being a bakery chef, you should responsible to:
Handle the team of bakers.
Design the baked goods.
Plan new flavors.
Decorate the bakery products.
Research and discover new recipes.
Plan dessert offerings (how the dessert will be presented on the plate).
Manage ingredients inventory.
Pastry Chef Education
Pastry and culinary knowledge are the key ingredients to become a professional pastry chef. You can opt the diploma or degree course in hotel management to get acquainted with culinary knowledge, cooking techniques, variety of ingredients, and good command over flavors. A module on bakery practice is generally involved in most of the degree courses in hotel management.
For specialization in bakery, you can additionally opt the diploma course in bakery. As the course is completely focused on bakery, so it will help you to get in-depth knowledge of baking.
For extra flair to design awesome cakes, pastries and other baked goods, you can opt short term (6 months) food craft courses even from your local food crafting schools in your neighborhood.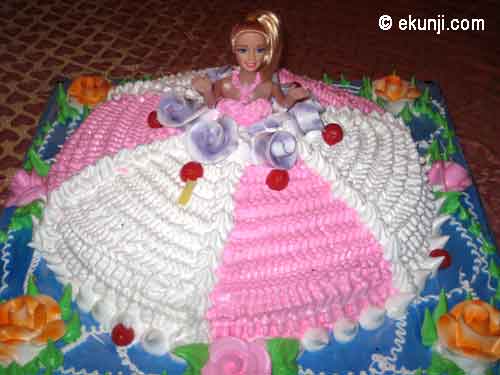 Personal Skills
Only baking and culinary knowledge is not enough to be a good pastry chef. You must have some personal skills along with spark in your belly to become a rock star pastry chef. These personal skills are:
Ability of teamwork
Ability of stress handling
Can work under pressure
Can meet deadlines
Good communications skills
Anger management
Patience
Ability to deal with people
Job Prospects for a Pastry Chef
You can work as a professional pastry chef with hotels, restaurants, bakeries, cafe, bistros and event management companies. There are excellent possibilities to start your own bakery with unique product range and amazing designs.
Few examples of vacancies of Pastry Chef
Pastry Chef Vacancy for HHM, Philadelphia, PA
Vacancy for Hilton Hotels and Resorts
Pastry Chef Jobs in India
Pastry chef salary
Though pastry chef salary varies according to employer group, chef's experience, and geo-location of job; but the median salary for all chefs, according to the BLS, was approximately $40,630 in 2010. In a 2011 salary study, the American Culinary Federation reports that median salaries vary by region as well. For instance, chefs in the middle Atlantic region make an average $65,000 per year, but $60,000 in New England and the Pacific region.
In India, as a trainee baker, you can earn 1.5 to 2 lakh rupees annually. With the experience, you can draw a handsome salary, i.e. 5 to 7 lakh rupees annually with five star deluxe hotels.
If you have creative ideas to shape cakes with exclusive designs and exotic flavors, you can icing your career with pastry chef job.
Author: 

Sameer Goyal
Write us your comments and working experience as a pastry chef which can help others to plan their career.