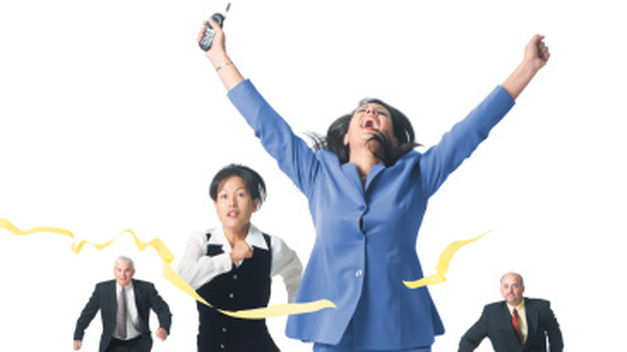 We all want success in life. So are there some tips for success in career and life?
We all dream of growing rich one day and being satisfied with what we are doing. While some of us succeed, others fail. When it comes to success, there is no one winning formula. There are a lot of things which go into making a person successful, and destiny plays a part too.
However, you can of course increase your chances of success in your chosen career. Here are some important tips that will help you get closer to your goals and aspirations. The following points hold good in whatever career you choose to pursue:
Time management- No man, or woman, has ever been successful without managing time properly. If you will respect time, time will respect you. It is important that you learn prioritize things right at the beginning of your career. We all have several tasks to complete during a day. While some of them are very important, others are a little less important. Often, people who are successful have the knack of identifying the most important tasks from the less important ones.
Invest in networking with the right people- No matter what career you are pursuing, it always helps if you know the right people in the field. It doesn't matter how busy you are, you must spend some time networking with the right people. Internet has made the networking game a whole lot easier. There are well defined platforms for almost every field out there. If you are a working professional, there is Linkedin you can use for networking purposes. If you are into music, there is soundcloud and beatport. Find such platforms and try to connect with the right people.
Learn to be proactive- Your boss isn't going to be around you every time. If you are serious about getting ahead in life, learn to be proactive. Learn to take decisions by yourself when nobody is around to guide you. And more importantly, learn to stand by your decisions if you think you have done the right thing.
Be a team player- Almost every field out there requires working with a group of people. Even artists have to collaborate with one another. For success in career, it is important that you are a team player. You should learn to listen to others, take feedback, put your points forward, and work together in order to get the job done. You must put the larger cause forward at all times than promote your personal interests.
Work hard and be patient- Success does not come overnight. People who are enjoying success today have got there after years of hard work. Even Justin Beiber, who shot to overnight fame through Youtube, spent his childhood years learning and practicing music. If you want to achieve success in your career, it is important to be patient and keep working hard. If you keep at it long enough, success is bound to come your way.
Learn to sell yourself- In today's world, you cannot survive without marketing. Even if you have got great skills, you won't get noticed if you don't know how to sell yourself. There are different selling skills associated with different fields. For example, if you are a working professional, your resume and cover letter are your primary tools for selling yourself. Make sure you highlight your achievements in your resume and have a crisp CV and cover letter. For those into performing arts, often, platforms like Facebook and other social media channels come in handy for selling their skills.
Never be afraid of change- Sometimes, you realize that your chosen career path is not something that you enjoy. At other times, you just want to explore your horizons. Contrary to popular belief, it is never too late to make changes in your career path. If you feel you are not enjoying what you are doing, it is not a bad thing to look for an alternate career path. Of course, while changing careers, you need to do in as safe a manner as possible. But it is important that you are not afraid of change. Taking calculated risks is important to move forward in life.
Avoid pulling down others- Often, when we see our colleagues or competition achieving success, it is our natural instinct to somehow pull them down. That is never a good strategy and that will get you anywhere. Instead of pulling others down, it is important that you focus on improving your own skills. Be the best at what you do and people won't be able to ignore you for much longer.
Define your goals- Sometimes, when you don't have a definition of success, you can go haywire. Define your goals. Just think about where you would like to be 5 or 10 years down the line. When setting goals, it is important to be realistic about them, else, you can face burnout and dissatisfaction. Once you get to your goals, enjoy the feeling for success for sometime before setting new goals. It is important to take a break every now and then, savor what you have achieved, and then move forward.
Find an environment that you like working in- If you don't like the environment where you work, success is never going to come to you. It is important that you work in an environment that you enjoy. Sometimes, the people are just not right, while at other times, a company's policy may not be aligned to your style of working. If you find yourself in such environments, don't be afraid to look for another government job or private job.
Think of yourself as successful- And while you do all the above things, it is important that you constantly see yourself as successful. Visual imagery is widely used in the field of sports and scientific evidence has proved that it has quite an impact on our performance.