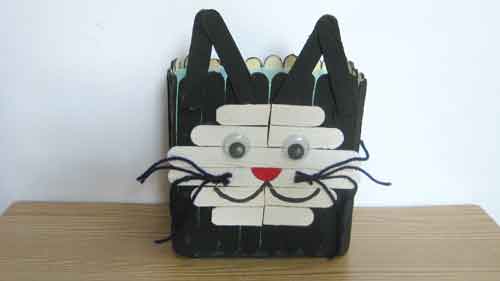 Everybody loves beautiful and attractive pen stands on table. You can make vey beautiful pen stands from old useless plastic box and few ice cream sticks.
Its easy and full of fun to make beautiful pen stands for your study table, for your teacher's work table and for your mom and dad's work table.
Things You Require For Pen Stand Craft:
Ice cream sticks
Plastic box
Googly eyes
Water colors
Wool
Pen Stand Craft Video
Watch following video to learn how to make a beautiful pen stand in cat's shape from ice cream sticks.
Pen Stand Craft : Step-by-Step Instructions
1. Paint few ice cream sticks in black and paste vertically on plastic box to shape the cat's body.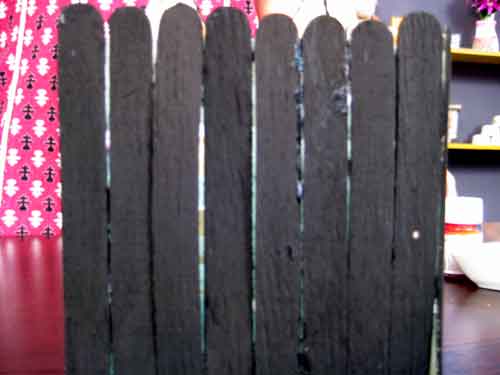 2. Cut 2 ice cream sticks in half and paint all the four pieces black.
3. Now, paste these pieces in triangular shape to make the ears of cat.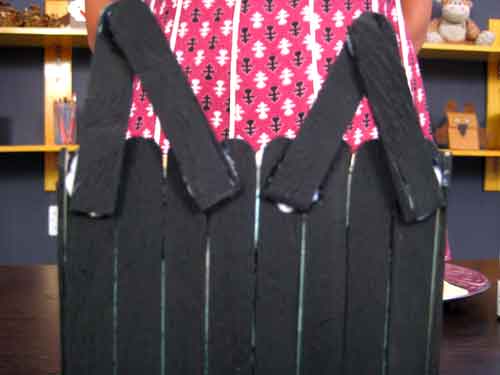 4. Paint 6 ice cream sticks in white color to make face of the cat.
5. Now cut 1 white ice cream stick shorter than half.
6. Paste these 2 pieces horizontally below the ears.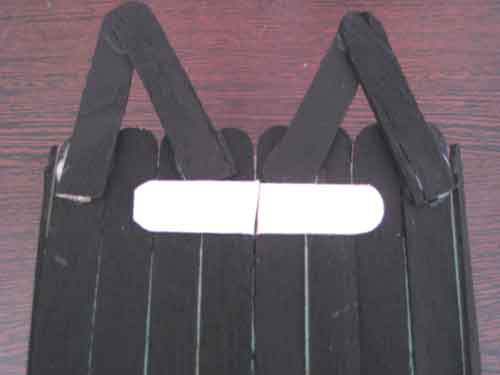 7. Cut 1 white stick larger than the previous stick and paste horizontally below the previous stick.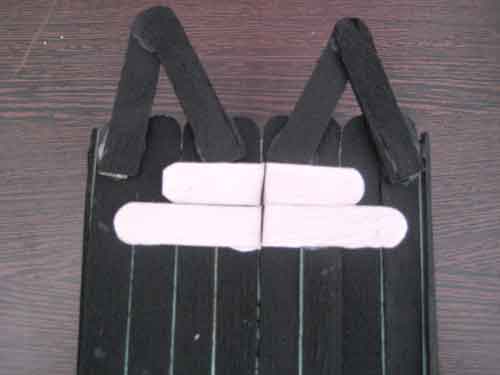 8. Now paste 1 full white stick below it.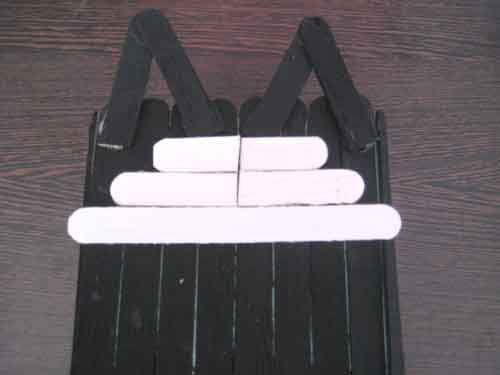 9. Now paste 3 white sticks in reverse order.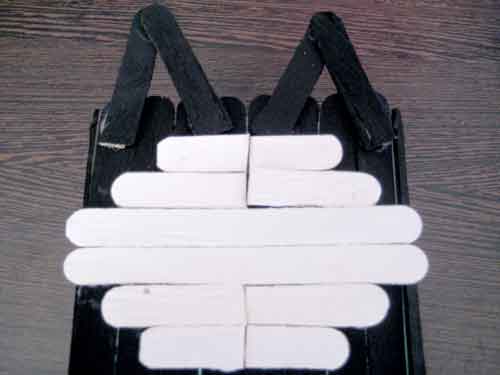 10. The face of the cat in round shape is ready.
11. Paste 2 googly eyes on the face of the cat.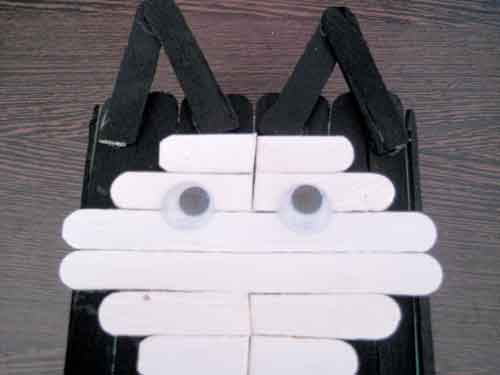 12. Now the time to make the nose and the smiley of the cat.
13. Draw the nose of the cat with pencil and paint it red.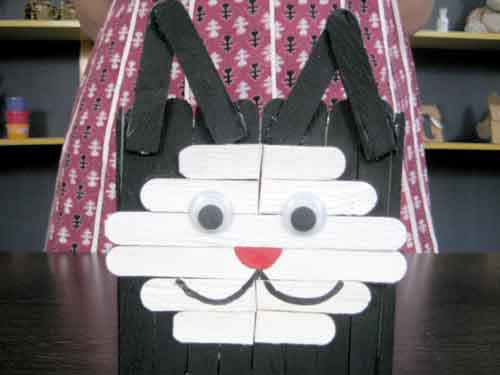 14. Draw the smiley from black marker pen.
15. Now only mustaches are remaining to make and it must look real.
16. Cut few pieces from black wool.  And paste these wool pieces on the face of the cat as mustaches.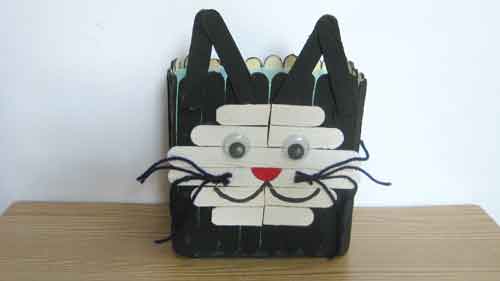 17. Smiley cat is ready.
---
---
Try this easy pen stand craft with your kids and write your feedback and queries in comment area below.