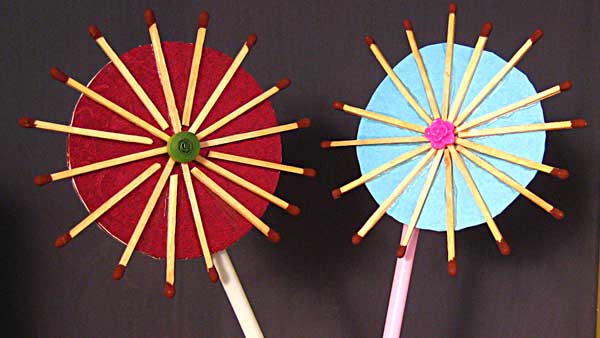 Everybody loves flowers, and if these are handmade flowers by the kids then the beauty of the flowers definitely enhanced. So, today we will learn to make beautiful flowers from matchsticks.
Your kids will love this craft idea to make handmade flowers because it is very easy. This craft idea doesn't need any craft skills and takes very less time to make beautiful flowers.
First of all, see the list of material required to make handmade flowers from matchsticks. You can print the list of material and all the step-by-step instructions here. Then collect all the material at your work table, watch my video and enjoy making beautiful flowers by your own.
Material Required To Make Handmade Flowers From Matchsticks
Match sticks – 16
Straw – 01
Glue
Chart Paper – 01
Small colored stone – 01
Handmade Flowers Video
Watch the following video to learn how to make handmade flowers from matchsticks.
Step-by-Step Instructions To Make Handmade Flowers
1.  First of all, cut 2 circular pieces from a chart paper and paste both the pieces back to back. Remember that the size of the circles must be shorter than the double of the length of the matchsticks.
2.  Paste 4 match sticks at the center of the circle in the shape of plus sign.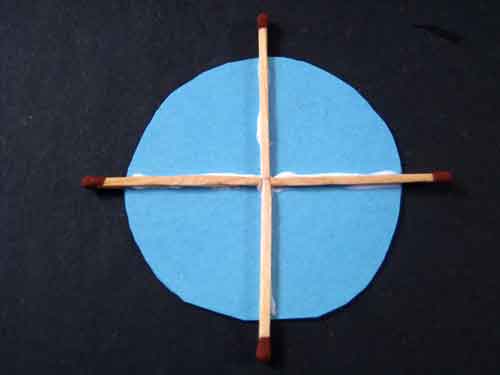 3.  Now paste 12 more match sticks in the inclined pattern to divide the entire circle in 16 equal parts.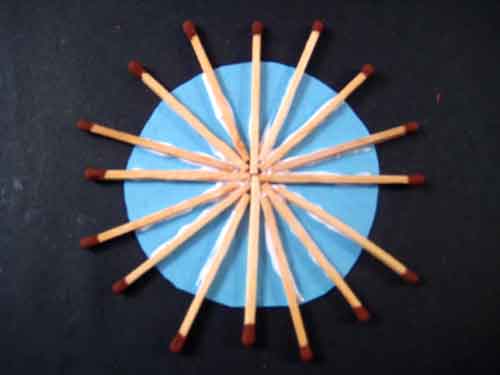 4.  Now paste a colored stone or any beautiful sticker at the center of the flower.
5.  Paste one straw at the back of the flower.
6.  A beautiful matchstick flower is ready.
---
---
Try this matchsticks craft to make beautiful handmade flowers and write me your feedback in comment area below.