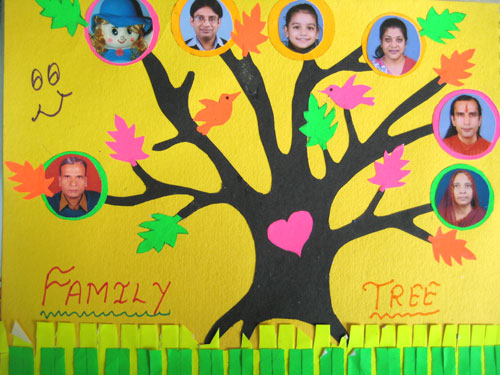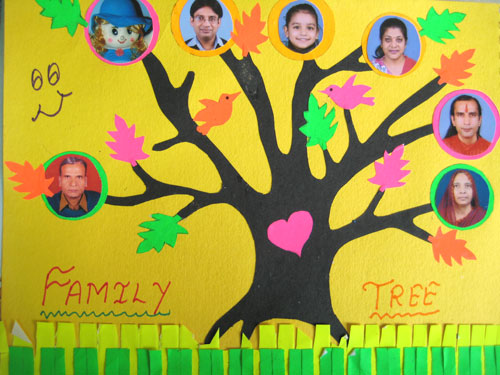 Making a family tree in kids scrapbook is a common school project, because it helps your kids to know your genealogy.
Today, in my craft workshop, I'm telling you how to make your own simple and beautiful family tree.
Material Required to Make Family Tree
You will need basic and general craft items to make a family tree which includes:
1 brown paper
1 green paper
Few color papers
Photographs of your family members
Few tools including pencil, eraser, scissors, ruler, glue etc. to make your family tree
How to Make Family Tree
Watch this video to learn how to make a beautiful family tree:
Step by Step Instructions To Make Family Tree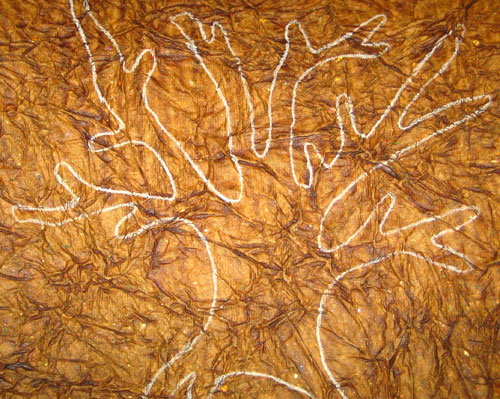 1. First of all, draw a tree on brown paper with as many branches and sub-branches as you require to represent your genealogy.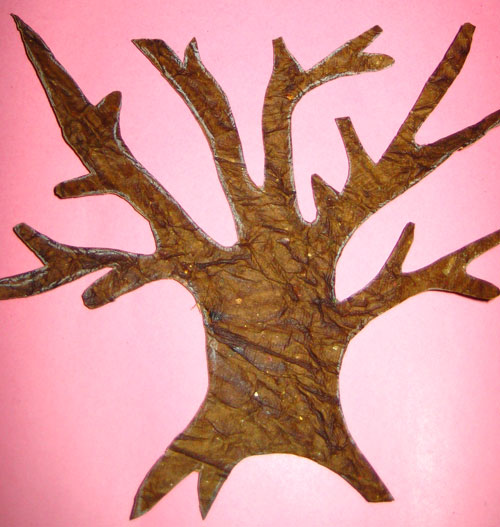 2. Cut this paper tree with the help of scissors, and paste it in your scrapbook.

3. Now, cut few circles from different color papers.
4. Also, cut the photographs of your family members in circular pattern smaller than the colored circles.
5. Paste these photos over the colored circular paper pieces. You can use color coding as per your genealogy.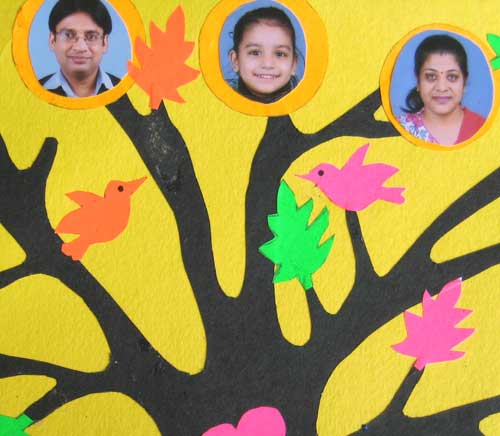 6. Paste these photos at the end of suitable branches and sub-branches of your family tree.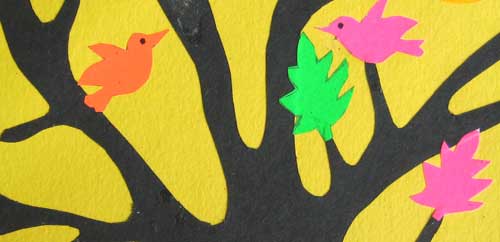 7. Draw and cut leaves, flowers, fruits, birds etc. from color papers. You can use these to decorate your family tree.

8. You can also make the paper chains or laces of grass and small bushes as I taught you in my previous craft activity, and can paste in your scrapbook.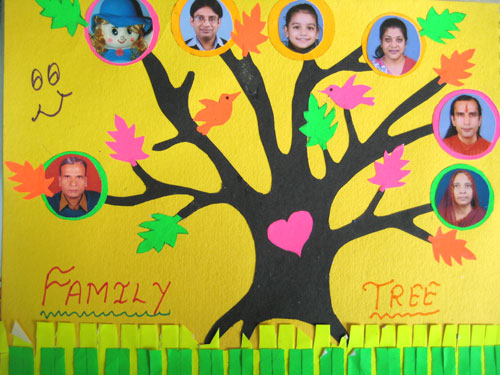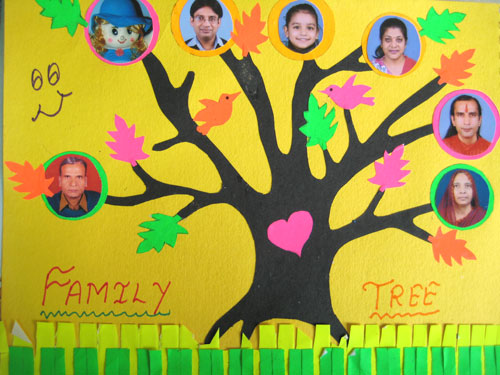 9. A beautiful family tree is ready in your kids scrapbook.
---
---
Make beautiful family tree with your kids and tell them about your genealogy. Write me your feedback in comment area below.