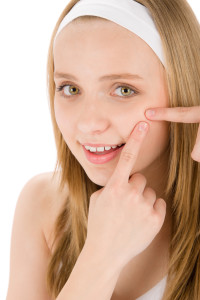 If you're a regular person, chances are you've come across small red blemishes on your face at one time or another. Acne breakouts affect 17 million Americans and approximately 80% to 90% of adolescents.
Acne, while quite small, can be one of the life's biggest irritations. Whether it's before a first date or before an important job interview, acne always seems to crop up when you least need it to. These tiny blemishes can be a disaster to your self-esteem, your confidence, and even intrude on your daily activities.
That is why it's so important to choose the best cleansers that treat acne-prone skin the right way. With so many cleansers on the market, it can be a tough decision for which soap or oil is best for you. Or maybe you would rather use a holistic method instead of store-bought remedies.
This article includes some great tips on choosing a skin care product that's right for you and the best solutions for treating breakouts the right way.
Which Wash is Right for Me?
Salicylic Washes To Treat Acne
A salicylic based wash has a higher percentage of the acid, which means more bang for your buck. It will rid your skin of all oils, dirt and bacteria and is probably effective against both whiteheads and blackheads. It is an ideal solution if you also suffer from sensitive skin.
Although most of these treatments are quoted as clearing acne in a short 12 hours, it usually takes up to 3 to 4 weeks of regularly applying to clear most acne. Make sure before you start using you have no allergic reactions to salicylic acid, or you could wind up worse than you are.
Benzoyl Peroxide Washes to Treat Acne
One of the highest rated soaps and best cleansers on the market, benzoyl peroxide, is known to help tremendously breakouts and heavily blemished skin. Affordable and reliable, this wash is known to work for anyone from ages 12 to 40.
It efficiently dries out pimples and irritations thanks to benzoyl being one of the most vital medications needed in a health system. The only drawbacks to this product are that it can heavily dry out your skin if heavily applied or used overnight. So try using this in small doses when necessary.
Oil and Soap Free Washes
If you suffer from abnormally sensitive skin, then a soap free wash may be the cleanser for you. This well-slathered wash is soap-free, oil-free and even fragrance-free while still removing dirt and bacteria from your skin. Its non-irritating formula doesn't include any acne fighting dry ingredients but is still an excellent cleanser for acne-prone skin.
Botanical Washes
If you're looking for the best soap with a little maintenance routine, then look no further. Cleansers made from soothing botanicals is a high oil and soap free gel that dissolves all that nasty dirt and oil that gets caught in your pores.
Natural Remedy Solutions
If you're not comfortable with applying store-bought solutions, then perhaps you'd rather try a homemade remedy instead. The acne treatment business is a 3.02 billion dollar industry, so if you would like your wash to be easier on your wallet, here are some household remedies that may help with your breakouts.
Apple Cider Vinegar For Acne Treament
This easy to come by product kills bacteria fast thanks to its malic and lactic acids. These balances out the pH content of your skin, making it difficult for bacteria to crop up. You can mix the vinegar with equal parts water and use a cotton ball to apply it to blemishes and outbreaks.
Honey
A natural antibiotic, Honey can actively help prevent acne, especially if it is combined with cinnamon which contains antimicrobial properties. For useful results mix two parts honey with 1 part cinnamon and apply a mask to your face for 15 minutes.
Orange Peels
As well as tasting good, acidic fruits like oranges can help treat acne thanks to its high content of vitamin C. This prevents the growth of healthy new cells in the skin and cleaning out your pores. To create a solution, try grinding up orange peels and creating a powder, and then mix with some water to form paste you can apply to your skin.
Helpful Tips to Applying Cleansers the Right Way
Before using a wash, always make sure you're not allergic to any of it chief ingredients. Wash your face first with some water and then gently dry before applying your desired cleanser. Also, remember that you should ideally use the solution about twice a day to achieve maximum results, once when you wake up and once before bed. If you're concentrating on clearing up a particular area of blemishes, also remember to apply a wash to other breakout areas like your back.
Conclusion
90% of people that pursue treatment for acne will show about a 50% improvement in their symptoms after only three months. Treating acne the right way means that you have to choose a method suitable for you and sticking to a daily regimen. The methods above are the best ways you can start treating blemishes the right way.
Also Watch
Acne Prevention Tips That You Never Heard Of