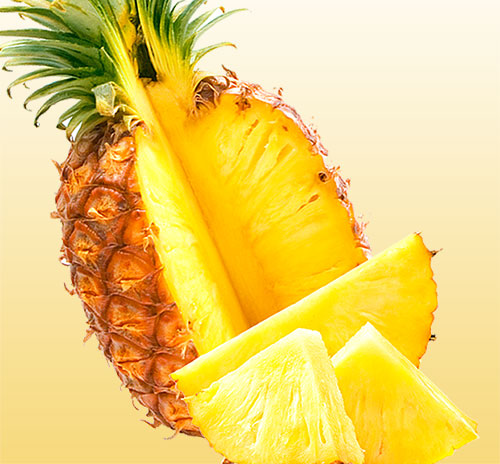 Pineapple benefits for health (अनानास के स्वास्थ्यवर्धक लाभ) are immense include improving the weakness of body, control indigestion, boils, abdominal pain and dissolves kidney stones. Read ahead about the pineapple nutrition and the associated health remedies with it.
Pineapple looks different and special in all fruits because it is rich in special medicinal properties.
Pineapple is very much beneficial for digestive system and heart.Pineapple is rich in vitamin C, manganese, phosphorus, bromelain and energy etc.
Nutritional Value of Pineapple (Per 100 gm) :
Energy : 50 Kcal
Dietary Fiber : 1.4 gm
Protein : 0.54 gm
Carbohydrate : 13.12 gm
Sugar : 9.85 gm
Potassium : 109 mg
Manganese : 0.927 mg
Calcium : 13 mg
Phosphorus : 8 mg
Vitamin C : 47.8 mg
Source : Wikipedia
Pineapple Benefits For Health : Video
Pineapple Benefits For Health – 1 : Weakness
Pineapple gives strength, freshness and cooling to body, brain and heart.
Take 150 ml pineapple juice.
Add fresh juice of 1/2 lemon to it and mix it well.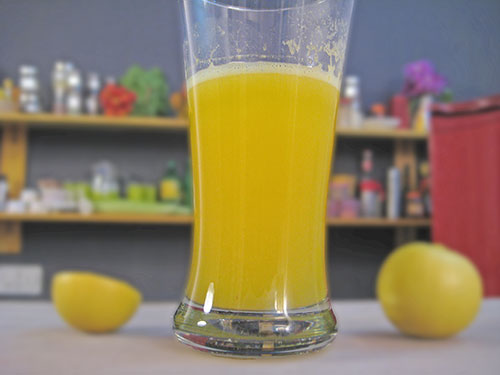 Drink it daily once a day. It cures physical weakness and weakness of brain and heart very quickly.
Pineapple Benefits For Health – 2 : Indigestion
Pineapple is very much beneficial for diseases of digestive system.
Take 75 ml pineapple juice.
Drink it daily once a day at any time.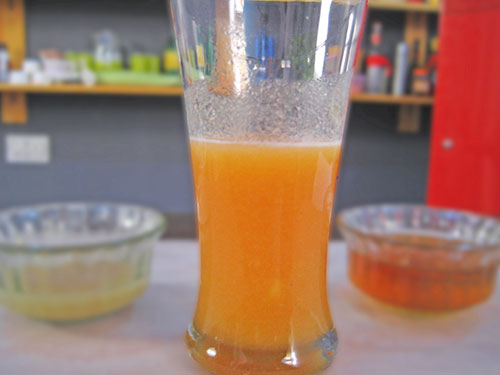 It helps to correct the function of digestive system. It cures indigestion within few days.
Pineapple Benefits For Health – 3 : Boils
Pineapple also has ability to cure boils.
Crush pulp of pineapple in a grinder to make a thick paste.
Apply it over boils and leave it for 5 hours approximately. Then wash it.
Also drink 1 glass of pineapple juice.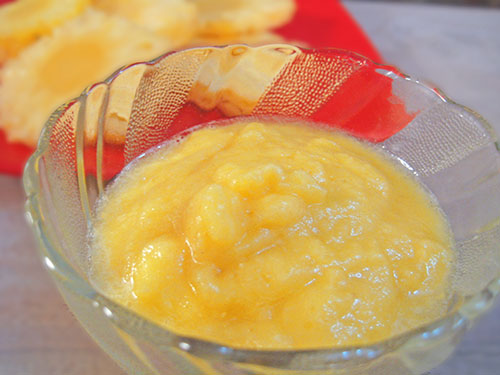 Doing it daily gives great benefit in boils and it also cures boils rapidly.
Pineapple Benefits For Health – 4 : Abdominal Pain
Pineapple is beneficial for many diseases related to abdomen. For abdominal pain, use pineapple as I'm telling you in this remedy.
Take approximately 100 gm slices of pineapple.
Sprinkle 1/2 tsp cumin seeds powder, 1 pinch of black pepper powder and salt as per taste over it.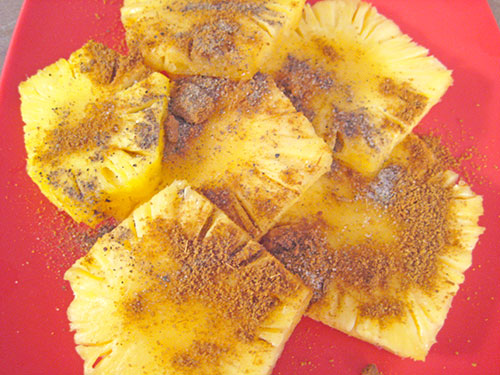 Eat these pineapple slices in one sitting. It cures abdominal pain very quickly.
Pineapple Benefits For Health – 5 : Kidney Stone
Pineapple is also very much beneficial for kidney stones due to its acidic nature.
Drink 1 glass of pineapple juice daily once a day for at least 1 to 2 months.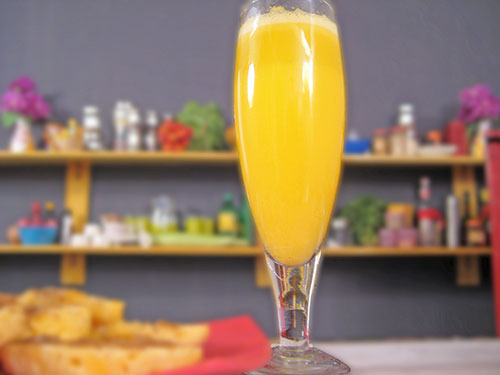 It dissolves the kidney stones and they also flush out via urine in long run.
Enjoy the health benefits of pineapple by adding it in your daily diet. This great fruit is blessed with many best properties by nature, therefore it has special place and importance among all fruits. Not for taste only, but also for its usefulness for home remedies, pineapple becomes more important. Therefore, eat pineapple daily to keep your body fit and healthy.
Related Links :
---
Subscribe Me to know more Home Remedies and Health Benefits at ekunji.com.
Subscribe Sachin Goyal at Youtube channel for more home remedies.
Join Sachin Goyal at Facebook
Join Sachin Goyal at Google+