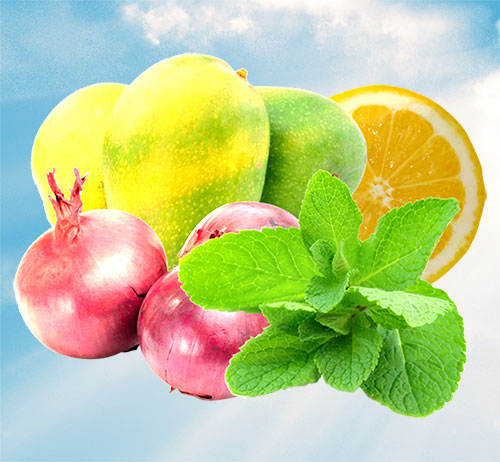 Friends, This post will tell you about heat stroke home remedies (लू लगने के घरेलू उपचार) which is very common problem during summers but requires emergency treatment.
When body temperature rises above 40° C or 105° F due to sun heat then it is known as heat stroke or sunstroke. Due to direct exposure of body to hot winds and direct sunlight of hot summer days increases the temperature of body.
The internal cooling system of body tries to balance the body heat but due to overload it slows down. Then the body temperature increases above safe level. It is a medical emergency which can lead to organ dysfunction, coma and death and must be treated urgently.
Following are the heat stroke symptoms :
Red and hot skin
Dizziness
Unconsciousness
Difficulty in breathing etc.
In case of heat stroke, body must be cooled with water and air as soon as possible in order to protect body's cooling system from failing. When body temperature comes down to 102° F or below then the home remedies mentioned below can be used which are very simple but very effective during the conditions of heat stroke or sunstroke. Read ahead the heat stroke home remedies and stay cool and clam!
Heat Stroke Home Remedies – Video
Heat Stroke Home Remedies – 1
Raw mango works very fast in heat stroke.
Take out and mash pulp of 1 boiled raw mango with the water in which raw mango is boiled.
Add 30 gm sugar, 1 tsp cumin seeds powder, 1/2 cup chopped fresh mint leaves, 1/4 tsp black pepper powder and salt as per taste to it and mix it well.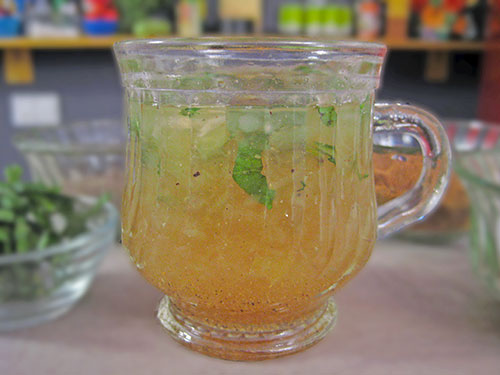 Drink 100 ml of this mixture daily thrice a day. It cures heat stroke very quickly.
Heat Stroke Home Remedies – 2
Use lemon water as soon as heat stroke occurs. It is nectar for heat stroke.
Add fresh juice of 1/2 lemon to 200 ml water.
Add 2 tsp sugar to it and mix it well.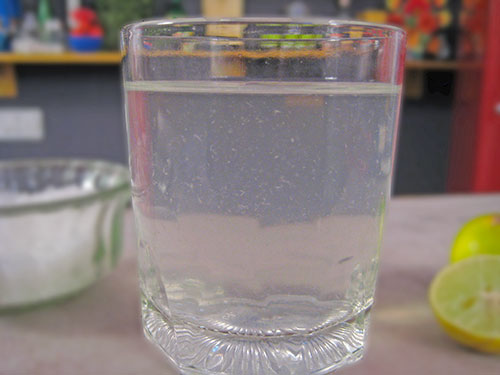 Drink this lemon water daily once or twice a day. It cures heat stroke rapidly.
Heat Stroke Home Remedies – 3
Onion is very much beneficial to cure heat stroke as well as to prevent the occurrence of heat stroke.
Grind 1 roughly chopped onion with little amount of water in a mixer.
Then sieve it to get the onion juice.
Apply this onion juice over chest and temple area.
It cools the body and cures heat strokes quickly.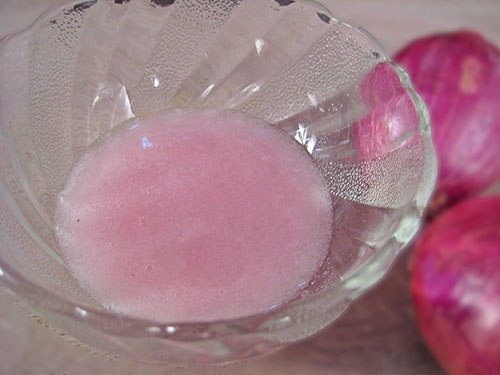 Also keeping 1 onion in pocket in summer season protects us from heat stroke.
Who are prone to heat stroke?
People who has to go out in hot summer daytime
People who are exposed to high heat (i.e. fire etc.)
Players who practice in outdoors
Small kids
People over 50 years age
If it is necessary to go out in hot summer days then you can follow these precautions:
Put a wet cloth over head
Have an umbrella with you
Wear a cap or hat
Keep water with you
As soon as you feel hot and your skin seems to turn hot, sprinkle water over it immediately. If ice is available then rub it over skin to prevent heat stroke. Also drink some water.
Hope these heat stroke home remedies will help you a lot and you will get benefited.
Related Links :
---
Subscribe Me to know more Home Remedies and Health Benefits at ekunji.com.
Subscribe Sachin Goyal at Youtube channel for more home remedies.
Join Sachin Goyal at Facebook
Join Sachin Goyal at Google+
---