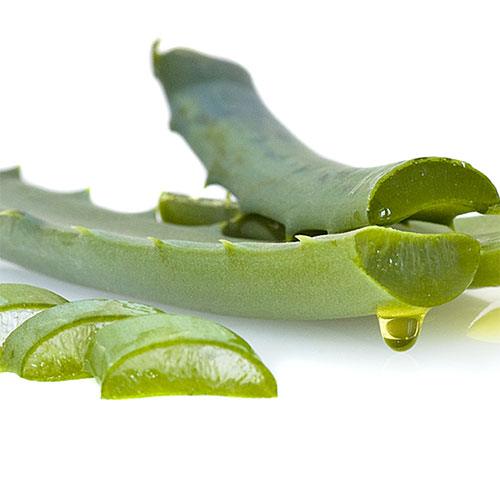 Hey Friends! After sharing the Beauty benefits of Aloe Vera, I have come up with the miraculous Aloe vera uses for health (स्वास्थ्य के लिए ग्वारपाठे के लाभ) which sits at the top of the world's best superfoods list.
Aloe vera is a popular medicinal plant which is the part of Lilly family, same as the onion and garlic and it has been used for thousands of years. It is considered as a miracle plant because of its numerous curative and healing benefits. It has been regarded as nature's most impressive and versatile herb by the health experts.
It provides energy and strength, and digestive systems, and  aids skin regeneration. It has a wide spectrum of properties and the ability to heal the body both internally and externally.
Nutritional Values of Aloe vera:
Aloe vera leaves are filled with a gel containing vitamins including  vitamin A, B1, B2, B3, B6, B12, C and E, and folic acid. Minerals found in Aloe vera are copper, iron, sodium, calcium, zinc, potassium, chromium, magnesium and manganese as well as antioxidants, fiber, amino acids, enzymes, sterols, lignins and most importantly polysaccharides.
There is nothing on this planet that offers the amazing variety of healing benefits granted by Aloe Vera. It is an excellent addition to a healthy maintenance regimen. Read ahead the incredible benefits of Aloe Vera and the associated health benefits.
Health Benefits Of Aloe vera : Video
Health Benefits Of Aloe vera 1 – To Cure Low Blood Pressure
Anxiety, worry, obesity and constipation are few of the main reasons of low blood pressure. Aloe vera can cure it easily.
Mix 10 gm Aloe vera gel with 2 tsp honey, and add rock salt in it as per taste.
Eat it daily at empty stomach in morning.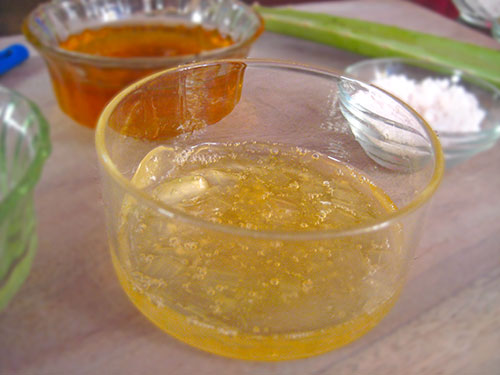 It treats low blood pressure in few days.
Health Benefits Of Aloe vera 2 – For Stomach Pain
Stomach pain is very common problem in today's scenario because of unhealthy eating habits which also create many other problems in body.
Take 4 tsp Aloe vera juice.
Add 2 tsp honey and fresh lemon juice of half lemon in this Aloe vera juice.
Drink it daily in morning and evening.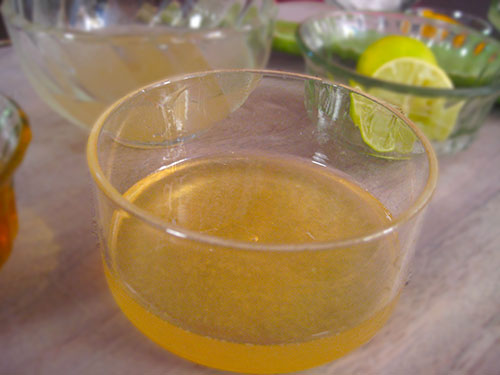 It cures stomach pain in few days.
Health Benefits Of Aloe vera 3 – To Cure Swelling
Aloe vera cures generally all types of swelling in body.
Take 2 tsp Aloe vera gel.
Add 1/2 tsp turmeric powder in it.
Apply it at swelling and secure it with bandage for 6 hours. Then wash with tap water.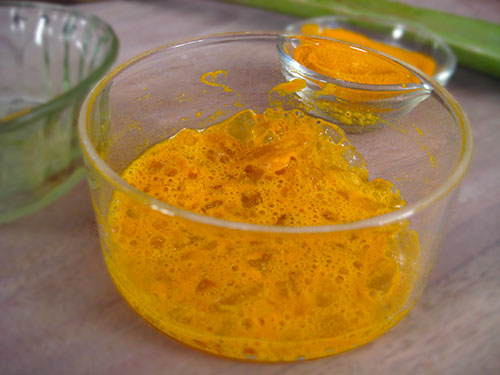 Swelling is cured in few days with the help of this home remedy
Health Benefits Of Aloe vera 4 – For Obesity
Aloe vera is also helpful to control obesity.
Take 25 ml juice of Aloe vera.
Add 1 tsp fresh lemon juice and 1/2 tsp juice of bitter gourd in it.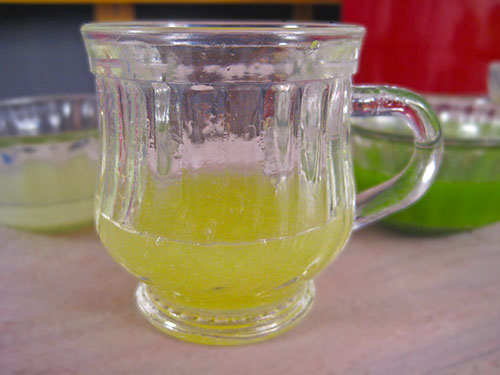 Drink it daily at empty stomach to control obesity.
Health Benefits Of Aloe vera 5 – For Skin Diseases
Peel Aloe vera leaf from one side to expose its gel.
Rub it 2 to 3 times a day at your skin directly as an ointment.
It is nectar to cure most of the skin diseases including itching, ringworm, sunburn, allergy, heat rashes etc.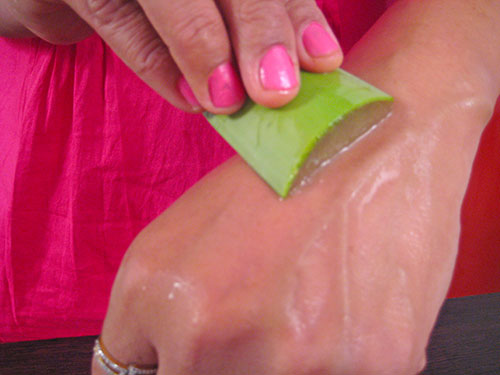 Regular consumption of Aloe vera helps in elongating life and improves quality of life by keeping you fit and healthy. Now as you know the health benefits of Aloe vera, add it in your daily diet to keep yourself healthy and hearty!
Related Posts :
---
---
Write me your feedback and queries about general health and beauty tips in the comment area below.