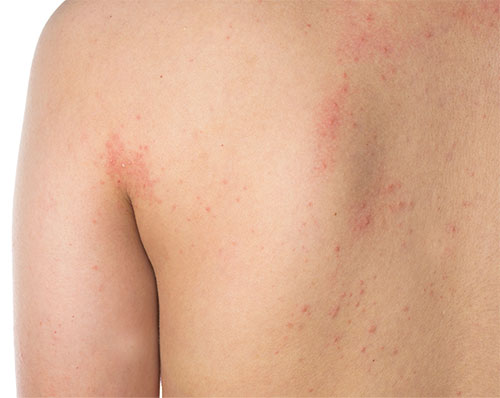 Friends! Read about what is eczema, symptoms, causes and eczema treatment (एक्ज़िमा के घरेलू उपचार) in today's post and learn how to get rid of eczema.
What is eczema ?
Eczema is a skin disease. Initially we consider it as normal  itching, hives or ring worm etc. But once it becomes severe and resist to heal then we become worried about it and want to know what exactly it is.
Symptoms of Eczema :
Rough, red, inflamed patches on skin
Itching in those patches
Bleeding from them when scratching etc.
Causes of Eczema :
Genetics
Germs
Malfunction of immune system
Environmental pollution etc.
It is recommended to start eczema treatment immediately because otherwise there are possibilities that it may spread to many areas over body. It is best to treat eczema with home remedies which are effective and yet have no harmful side effects.
Eczema Treatment – Video
Turmeric, holy basil and Aloe vera are best for eczema cure and other skin diseases because they all kill infection as well as improve blood circulation. Read ahead how to cure eczema with these natural ingredients.
Eczema Treatment – Home Remedy 1
Add 1/4 tsp turmeric powder to 30 ml coconut oil and mix it well.
Apply it over affected area and leave it.
You can wash it after 5-6 hours. Or apply it at night and leave it overnight.
Doing it daily for at least 1 month gives good benefit in Eczema.
Eczema Treatment – Home Remedy 2
Holy basil or tulsi is very good herb for skin diseases.
Take 2 tsp juice of holy basil leaves.
Add 2 tsp fresh lemon juice to it and mix it well.
Apply it over affected area with the help of cotton once or twice a day.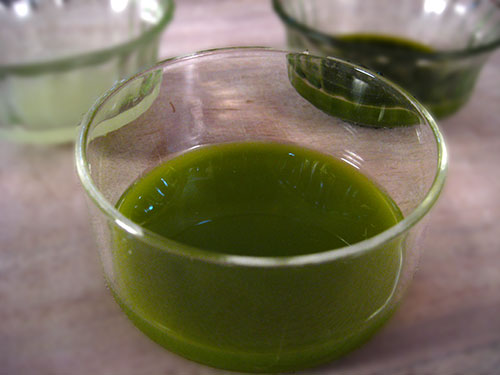 Also drink 1 tsp holy basil leaves juice daily in morning any time. It gives very good benefit in eczema rapidly.
Eczema Treatment – Home Remedy 3
Aloe vera is one of the best herbs to cure almost all skin diseases.
Cut a small piece of Aloe vera and peel from one side to expose its gel.
Sprinkle 1 pinch of turmeric over it and spread it.
Now rub it over affected area twice a day.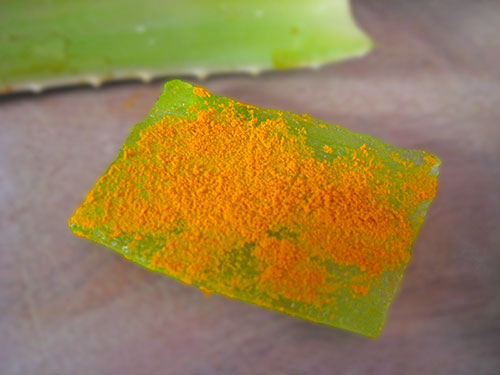 It starts quick healing of skin and gives great benefit in eczema rapidly.
Precautionary tips to subside eczema :
Keep concentration on cleaning of skin, body and surroundings.
Also avoid to eat following things:
Meat
Liquor
Sour food/drinks
Spicy food/drinks
It accelerates healing of all skin diseases and you get benefit very quickly. I hope these natural home remedies for eczema treatment will help you a lot and you will get benefitted.
Related Links :
---
Subscribe Me to know more Home Remedies and Health Benefits at ekunji.com.
Subscribe Sachin Goyal at Youtube channel for more home remedies.
Join Sachin Goyal at Facebook
Join Sachin Goyal at Google+
---
---