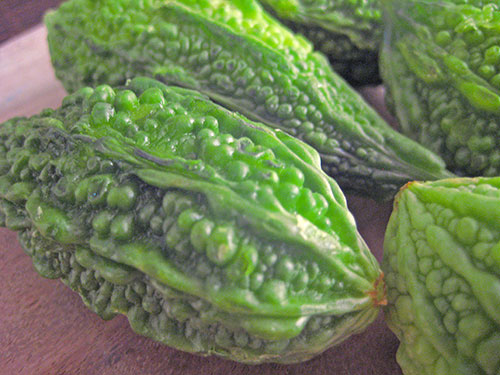 Bitter Is Better! Guys, this is the punch line of my today's post in which I am sharing the bittergourd benefits for health  (करेले के लाभ).
Every vegetable has its own beneficial properties which helps to satisfy our hunger as well as provides certain vitamins and minerals to our body. Bittergourd or bitter melon is one of them. Let's take a closer look to the nutritional chart of this humble vegetable Bittergourd.
Nutritional value per 100 g :
Energy 79 kJ (19 kcal)
Carbohydrates     4.32 g
Sugars                   1.95 g
Dietary fiber        2 g
Fat                         0.18 g
Protein                 0.84 g
Vitamins
Vitamin A equiv.     (1%) 6 μg
beta-carotene          (1%) 68 μg
lutein zeaxanthin    1323 μg
Thiamine (B1)         (4%) 0.051 mg
Riboflavin (B2)       (4%) 0.053 mg
Niacin (B3)              (2%) 0.28 mg
Pantothenic acid (B5) (4%) 0.193 mg
Vitamin B6              (3%) 0.041 mg
Folate (B9)              (13%) 51 μg
Vitamin C                (40%) 33 mg
Vitamin E                (1%) 0.14 mg
Vitamin K                (5%) 4.8 μg
Minerals
Calcium           (1%) 9 mg
Iron                  (3%) 0.38 mg
Magnesium    (5%) 16 mg
Manganese     (4%) 0.086 mg
Phosphorus    (5%) 36 mg
Potassium       (7%) 319 mg
Sodium            (0%) 6 mg
Zinc                  (8%) 0.77 mg
Other constituents
Water 93.95 g
Because of these nutrients, Bitter gourd has amazing qualities that make it very useful in curing or fighting several health problems.
Being multi-purpose in nature, bitter gourd is used in multiple ways including a famous vegetable of stuffed karela, juice form, in soups and herbal tea etc. Everyone of us knows well that bittergourd is very beneficial in curing diabetes but many other useful health benefits of bittergourd never come to the forefront at all.
Here some of those important bittergourd benefits are listed together for you.
Bittergourd Benefits For Health : Video
Bittergourd Benefits For Health 1 – For Itching
Bittergourd can help a lot to heal general and stubborn  itching.
Take 2 tsp bittergourd juice.
Add 20 ml mustard oil and 1/2 tsp garlic juice to it and mix it well.
Do massage with it over itching area for few minutes.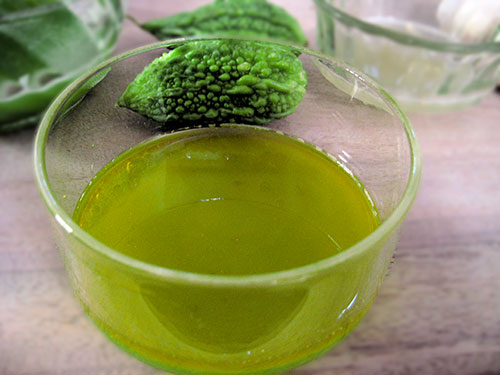 Doing it daily once a day for few days cures itching very quickly.
Bittergourd Benefits For Health 2 – For Psoriasis
Slice 2 Bitter gourds and sprinkle salt to taste over these pieces.
Eat these bitter gourds pieces daily at empty stomach.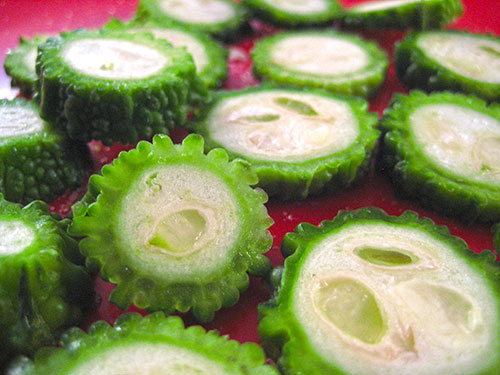 It gradually cures psoriasis.
Bittergourd Benefits For Health 3 – For Diabetes
Bitter taste of bitter gourd is known as boon for diabetes. Its juice increases insulin level in body and controls blood sugar.
Take 50 ml bitter gourd juice.
Add juice of 1/2 lemon and salt to taste.
Drink this bitter gourd juice daily in morning on an empty stomach.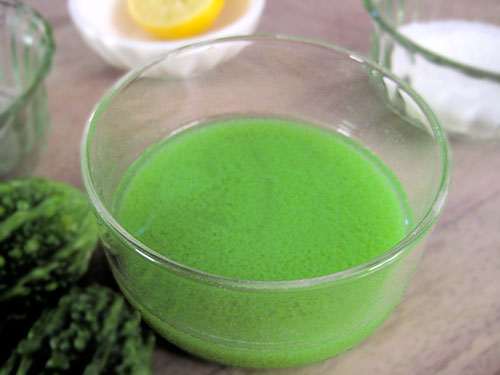 It gives quick benefit in diabetes. It also helps to lose weight.
Bittergourd Benefits For Health 4 – For Cough
Boil 2 Bitter gourds.
Let them cool and then add rock salt to taste, 1/2 tsp black pepper powder and 2 cloves of garlic.
Grind it in a grinder.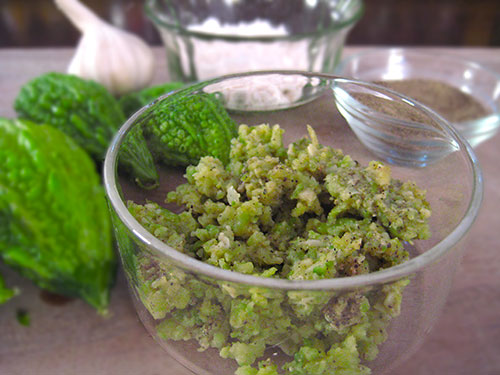 It is recommended to eat this mixture daily once a day to get rid of cough.
Bittergourd Benefits For Health 5 – For Kidney Stones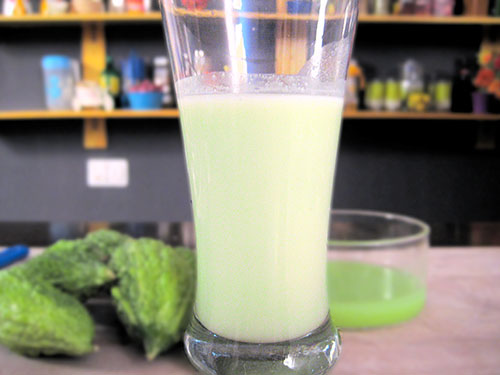 Always remember, if you feel burning in throat or heat in body, then you must stop using bitter gourd.
It is also suggested that you should drink plenty of water while using bitter gourd juice.
These were the health benefits of bitter gourd. Having bitter gourd in our diet is like a step to enhance our overall health. Eating healthy is living healthy.
Note :
Pregnant ladies must not use bitter gourd.
Related Posts :
---
---
Write me your feedback and queries about general health and beauty tips in the comment area below.