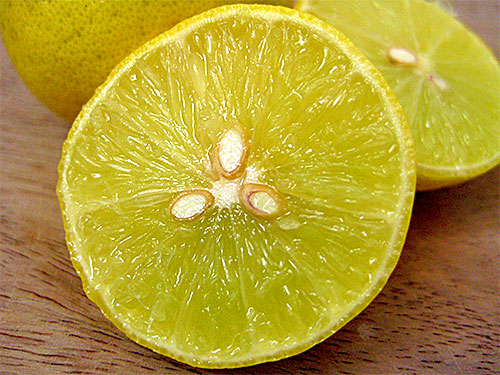 Many lemon benefits are prescribed in Ayurveda for health and beauty. It is a good natural source of Vitamin C and Potassium.
Lemon can heal many diseases from toe to head. Therefore it is considered as most important medicine in Ayurveda.
Today I am sharing 5 lemon benefits (नींबू के फायदे) with you which can be very much useful for your health and beauty.
Lemon Benefits – Easy Home Remedies Video

:
Lemon Benefits 1 – For Hair
Lemon is rich in Vitamin C. It also has iron, calcium and other essential elements. Therefore, using lemon gives strength to roots of hair and stops hair loss.
Take 1/2 cup lemon juice.
Add 1/2 cup onion juice in it. Mix it well.
Do massage with it in roots of hair and leave it for 1/2 an hour.
Then rinse it with plain water.
Doing it daily cures hair loss in few days.
Lemon Benefit 2 – For Skin
Everybody wants glowing face and lemon can give it very quickly.
Take 1/2 cup of lemon juice.
Add 1/2 cup cucumber juice and 1 egg to it.
Also add 1/2 cup rosewater and 2 tsp milk powder to it.
Mix it well to make a paste.
Apply it on face and leave for 2 hours. Then wash it with lukewarm water.
Doing it daily for few days gives glowing face.
Lemon Benefit 3 – For Stomach Gas
Lemon juice cleanse entire digestive system and cures gas permanently.
Take 1 tsp lemon juice.
Add 1/2 tsp ginger juice in it and mix it well.
Drink it daily in morning and evening 1/2 an hour before eating food.
It cures stomach gas completely.
Lemon Benefit 4 – For Weight Loss
Grease and waste stuck in digestive system are the main causes of obesity. Lemon juice cleanse and wash them out of the body which cures obesity.
Take 1 glass of water and squeeze 1/2 lemon in it.
Add 1 pinch of black pepper powder to it and mix it well.
Drinking it daily in morning on an empty stomach helps to lose weight quickly.
Lemon Benefit 5 – For Fatigue and Weakness
Lemon cures fatigue or weakness by giving strength and freshness to body.
Add juice of 1 lemon to 1/2 glass of water.
Add 25 gm raisins to this water and leave overnight.
In morning, mash raisins in this water and sieve it.
Consume this water in 2 times a day.
It gives strength to body and cures fatigue and weakness.
---
---
Write me your feedback and queries about general health and beauty tips in the comment area below.