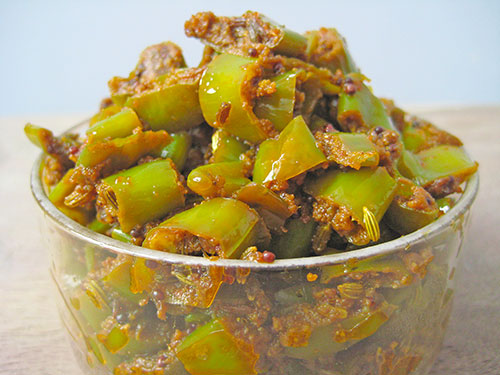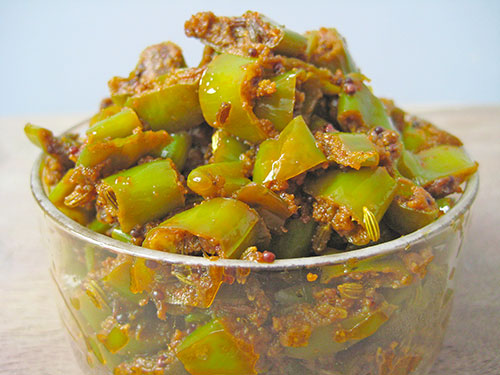 Hi Friends! My today's recipe is for all chilli lovers…. guess what I am gonna to share with you? Its instant chilli pickle recipe popularly known as mirch ke tipore (हरी मिर्च के टिपोरे रेसिपी) which belongs to Rajasthani cuisine and often served as part of Rajasthani Thali.
The recipe requires less time and minimal efforts and prepared with fresh green chillis and some whole and powdered spices.
It is a mixture of fresh flavors, which can stand tall against any vegetable preparation. In comparison to usual pickle recipes, this chilli pickle uses much lesser amount of oil and salt and can be consumed immediately.
This instant chilli pickle is also good to use as a travel food. Apart from rajasthani food it tastes superb with puri, paratha, dal–rice, khichdi and porriage. It can be stored easily for 3-4 days under refrigeration.
So let's take a quick look to the ingredients required for this instant chilli pickle recipe and enhance the flavor of your meal!

Instant Chilli Pickle Recipe : Video
Instant Chilli Pickle : Step by Step
Add a very small amount of water in it and let it cook on low flame for 5 minutes with covered lid.

Hot and spicy mirchtipora is ready. You can serve it hot or at room temperature with Dal-Bati or Roti, Paratha etc.